Hogan Design & Construction (HDC) has enjoyed a long relationship as one of the most sought-after home remodeling contractors currently servicing Glen Ellyn, Illinois, the greater Chicagoland area, and DuPage County. From kitchens, to bathrooms, basements, whole house, additions, and new home construction, HDC continues to provide home renovation and home improvement expertise to the fine residents of Glen Ellyn.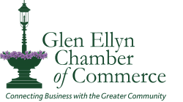 "The Village of Glen Ellyn offers big city amenities with a small town feel. The many civic organizations coupled with friendly and convenient businesses, have kept Glen Ellyn a bustling community. Our community has a quality of life that is unique for a Village including its cultural, entertainment and recreation opportunities. We play host to year-round community events where people come for the family fun and stay for the trendy shopping and dining." - Source: Village of Glen Ellyn
Celebrating our 20th Anniversary Year. Experience the difference. At Hogan Design & Construction (HDC), we use our vision to see the world as it is and as it could be. Our unique and innovative process starts with building strong customer relationships that continue with expectations surpassed. Let's create your dream space. Schedule your in-home or virtual consultation today.