A dream kitchen is often on the minds of our clients and these visions are what we, at Hogan Design & Construction, aim to achieve in all that we do. Some customers have the luxury of being able to expand their space to give them the room they want. However, if you have to work with an existing small footprint, it does not mean that your dream kitchen is out of reach.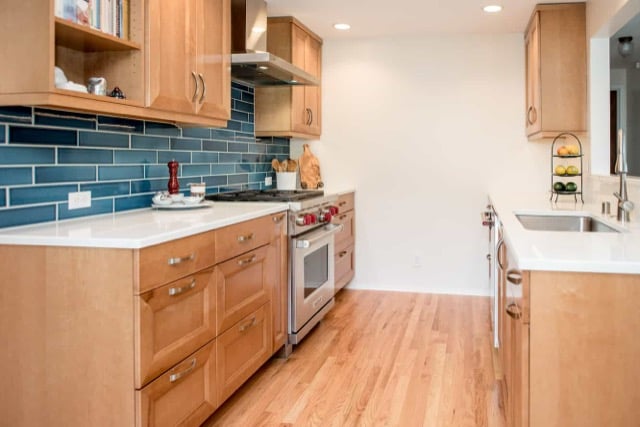 For this entry, we turned to our trusted industry partner and friends at CRD located in Seattle, Washington. In a city where available square footage is at a minimum, they have a lot of experience maximizing small kitchen design for functionality and beauty. Read on to gain great insight into the different kitchen layouts that work best with limited space. And, let us know if we can help make your kitchen dreams come true.

VIEW Our Complete Kitchen Portfolio
We all wish we had a spacious double-island kitchen with plenty of natural light and airflow to pump out our culinary masterpieces and impress our dinner guests. Most of us are stuck with tight spaces with awkward designs that both impede our flow and stifle our creativity. No worries! There are a few kitchen layouts perfect for small spaces that are sure to put you back in the zone without feeling claustrophobic.
U-Shaped
This airy, space-maximizing design offers an exceptional amount of cabinet and counter space. Three walls are utilized for cabinet, appliance, and prep space. U-shaped kitchens offer the homeowner an open floor area, leaving all parts of the kitchen accessible without having to walk around any obstacles.
L-Shaped
One of the most ergonomic and efficient uses of space among rival kitchen designs, the L-shaped kitchen benefits from many of the same design points that make the U-shaped kitchen so desirable, but with one less wall. Depending on the size and shape of your kitchen, along with your anticipated needs, this may be the route to go. It's a popular choice when working with a space enclosed by four walls. Typically, it consists of 2 "legs" of cabinets covered with countertops that form an L shape, with one leg being a bit longer than the other. The longer leg is often reserved for counter and sink space, whereas the shorter leg accommodates the stove, oven, and refrigerator.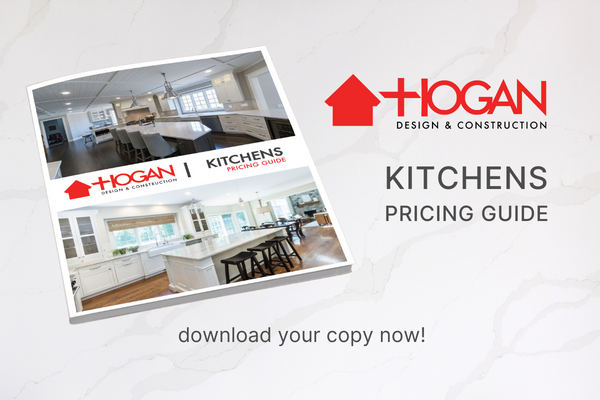 Galley
Probably one of the most common small kitchen layouts, the galley kitchen design may be your only choice if you are working with a long, narrow space. The galley is characterized by two rows of cabinets in parallel. If you've heard of the work triangle concept, the galley layout often violates the traffic flow rule, if it is open on both ends and used as a hallway to the dining room. For this reason, galleys are often referred to as hallway kitchens for their ability to provide access to another room. They are preferred by those that want to maximize their cooking space but don't need as much cabinet space.
G-Shaped
The G-shaped layout, also known as a peninsula, consists of three walls of cabinets, storage space, and appliances, with an additional half-wall countertop extending inward from one of the legs. This squeezes in more counter space and storage than you would get with a U-shaped kitchen design. Some G-shaped kitchens can feel a bit boxed in, so it's a good idea to experiment using masking tape on the floor to make sure your layout won't make you feel like the walls are closing in on you. This layout is perfect for the aspiring chef who desires an island but doesn't quite have the needed space.
One-Wall
This is a good design to maximize limited space. The sink, cabinets, stove, and other appliances are all on one wall. This design obviously has some drawbacks, with lost counter and cabinet space, but what is gained is a tremendous amount of open space. This space could be used for a table or bar or be left empty for airflow and accessibility. One-wall kitchen layouts work best in studios, lofts, and open-plan layouts. They're also great for homeowners who don't plan to do a lot of cooking and would rather use their limited space for living and lounging.