The ongoing coronavirus pandemic made the year-end festivities look a little different this time around, but people found plenty of ways to infuse their small-scale celebrations with normalcy and joy.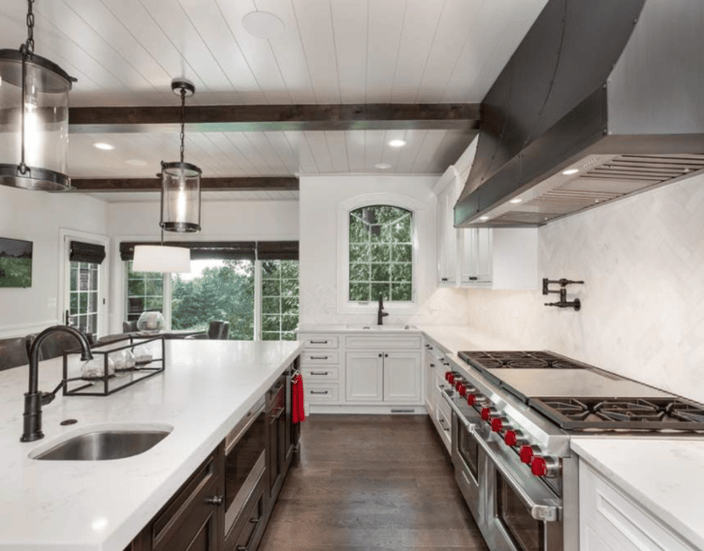 For many families, this meant spending hours in the kitchen to perfect favorite holiday dishes and try tempting new recipes. It also may have meant spending ample time with worn-out appliances that are long past their prime.
If all that time in the kitchen has left you longing for better appliances, you're in good company — high-end kitchen appliances are becoming increasingly popular among homeowners, and not just for their incomparable aesthetic appeal.

VIEW Our Complete Kitchen Portfolio
Here's what makes "luxury" appliances less of an indulgence and more of an investment.
Design, Distinction, and Durability
As the heart of your home, the kitchen is where your family comes together each day and where your guests love to gather when you entertain. When it comes to creating your dream kitchen, high-end luxury appliances are a defining element of design that can tick every box:
Aesthetics
It's no secret that beautiful design is the "it" factor that makes high-end appliances attractive to many homeowners. Highly customizable and built to order, luxury appliances are made to look as though they're specifically designed for your kitchen — because they are.
Fit is a key consideration with high-end appliances; unlike basic or even mid-range models, they're made to fit perfectly into surrounding cabinetry. Having a refrigerator and range that fit flush with cabinetry can have a major impact on the look, feel, and flow of your space.
Luxury appliances also feature a wide range of design options to match an equally wide range of interior styles, including custom cabinet panels that make them blend in seamlessly.
Performance
Inexpensive kitchen appliances may "get the job done," but high-end models get the job done better, outperforming basic and mid-range models at virtually every turn.
All refrigerators are designed to keep food cold, for example, but only high-end units offer the kind of air filtration systems and precision temperature control that preserve freshness for an extended period of time.
Likewise, all ovens may be designed to cook food, but high-end models heat up more quickly and offer precision temperature control whether you're baking bread or cooking a roast. Many also come with advanced features like warming drawers or infrared broilers.
High-end dishwashers can "gently blast" your dishes clean more efficiently and effectively than the average dishwasher, and without making a racket — most are whisper-quiet through every cycle.
Longevity
In a world where few things are built to last, high-end appliances are an anomaly. Made with the latest technology, quality materials, and the utmost care, luxury appliances are definitely designed for the long haul.
Built with superior components, high-end appliances also undergo rigorous testing to meet strict performance and reliability standards. Luxury models don't simply have better longevity than basic or mid-range models — they're designed to perform flawlessly for decades.
And even if a part happens to break down or malfunction along the way, high-end appliances typically come with comprehensive warranties and excellent customer service.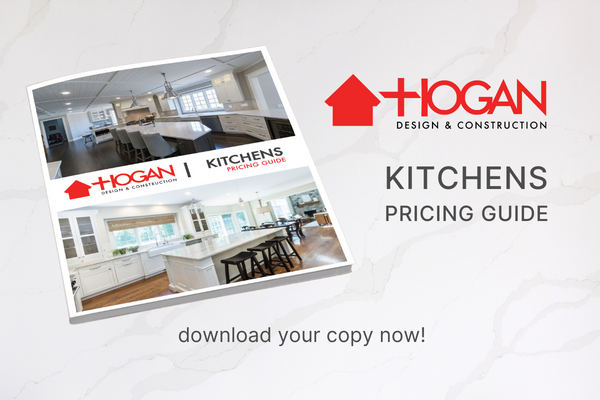 Benefits and Long-Term Value
Whether you're interested in upgrading your appliances or you're ready to remodel your entire kitchen, one thing is certain: the kind of appliances you choose will help set the tone, flow, and function of your space.
Regardless of your budget, you'll want to choose top-quality, energy-efficient appliances that are built to last. Although mid-range appliances can tick plenty of boxes, luxury models offer guaranteed quality along with advanced features and unrivaled performance that help simplify your daily routine and make it more enjoyable.
Although most high-end appliances have a hefty price tag, they're a worthwhile investment that can add to the value of your home and attract discerning buyers should you ever decide to downsize or move elsewhere.
To put it another way — if it's the kitchen that makes (and sells) the home, it's the appliances that make (and sell) the kitchen.
For more home-related tips, trends, and advice from the team at HDC, subscribe to our monthly e-newsletter, catch up on our weekly blog, and follow us on Facebook or Instagram.