The bathroom may be the smallest room in most houses, but a small bathroom — you know, one that's considerably smaller than average — can present a major design challenge when it comes to creating a space that's just as functional as it is appealing.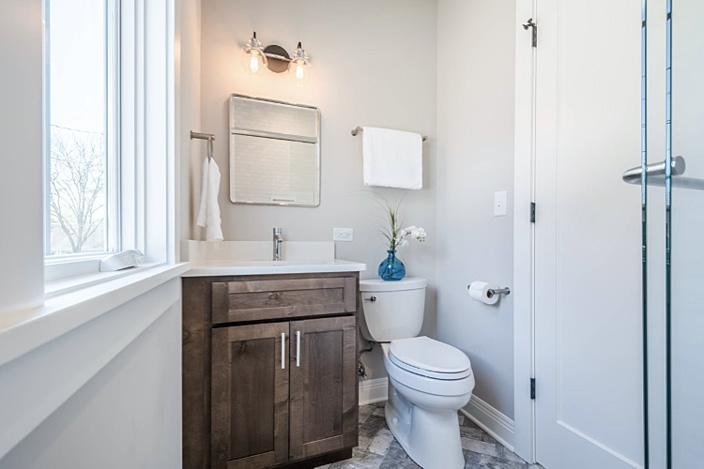 Helping your small bathroom rise to its full potential starts by looking beyond what it is so you can visualize what it can become. Suddenly, that glass-half-empty space isn't just half-full, it's positively brimming with exciting possibilities.

VIEW Our Complete Bathroom Portfolio
Whether you'd like to revamp a tiny first-floor powder room or get the most out of a compact master bath, the following design solutions can help you maximize your space beautifully.
1. Open Your Space With Light
The right lighting can transform a small bathroom into a luminous space that feels more open and accommodating. Make your vanity a focal point of light with a pair of well-placed sconces; if you don't have enough space for wall-mounted fixtures, consider installing a lighted mirror that's backlit by a halo of dimmable light. Use a flush or semi-flush mounted ceiling fixture to cast light around the entire room without creating any visual clutter.
If your bathroom has plenty of natural light, take full advantage of it. Ditch traditional window treatments for light-filtering fabric blinds that can lower from the top down, or consider doing away with window coverings altogether — installing frosted window glass helps maximize natural light without sacrificing your privacy.
2. Make A Statement With Tile
There's nothing quite as luxurious as a beautifully tiled bathroom, no matter what it's square footage. Floor-to-ceiling mosaic tiles or sophisticated subway tiles help create a streamlined, spa-like environment in a small master bath; choose light-colored tiles to make the room feel larger, or achieve a more vibrant or intimate atmosphere by offsetting your white sink, toilet, and tub with brightly colored tiles or dark, moody tiles.
In a small powder room, use an intricate tile backsplash to frame a simple vanity, or create a chair-rail tile border that leads the eye around the room. With such a wide range of available materials and pattern possibilities, the sky's the limit!
3. Embrace Color and Pattern
Clean lines, minimalist décor, and neutral tones may give a small space the visual breathing room it needs to feel larger and more open, but that doesn't mean that saturated colors and bold patterns are out of place in a small bathroom.
In fact, color and pattern can make all the difference between an interesting space and one that's lackluster and boring — all you have to do is strike the right balance between colorful, bold elements and simple, neutral ones. Just as a modern wallpaper pattern or the perfect shade of paint can provide a dramatic backdrop to a basic pedestal sink and mirror, a bright vanity can bring much-needed color to pale, open walls.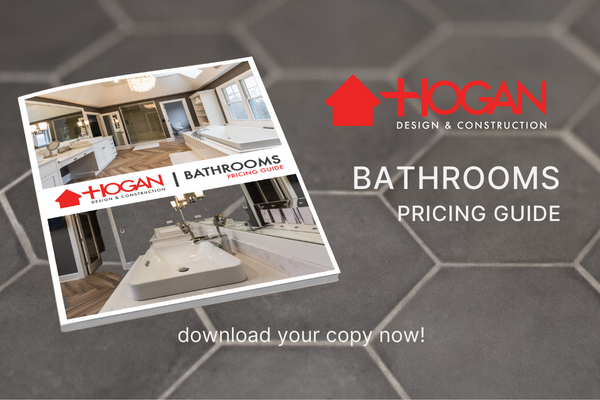 4. Don't Be Afraid to Go Dark
It may seem counterintuitive to saturate a small bathroom with dark colors and rich patterns, but in some spaces, dark is the perfect way to go. Darker tones and dimmer mood lighting can be particularly effective in a small, windowless powder room or basement bath.
Besides giving the illusion of greater spatial depth, going darker draws attention to your styling choices: a chic lighting fixture, giant mirror, and floating basin sink take center stage when the backdrop is dark.
A dark color can even be the right way to complete a small bathroom design that relies mostly on light tones and hues — neutral walls that climb up to a dark ceiling can seem less confined, especially if the dark ceiling color extends down a few inches onto the top of each wall.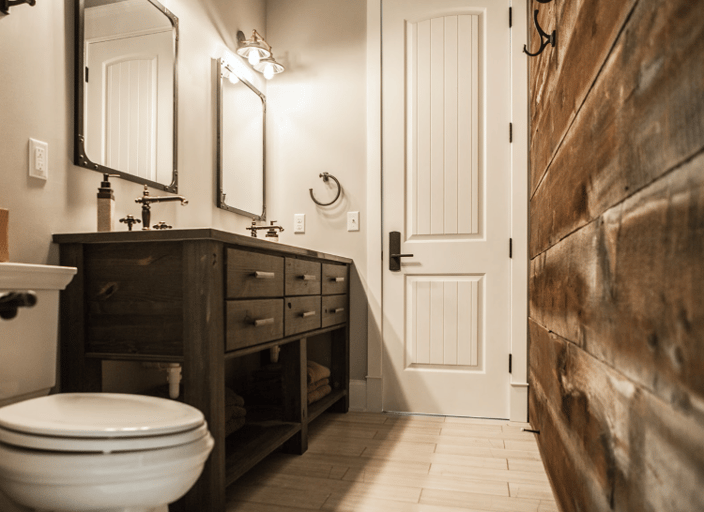 5. Create More Visual Space
Sometimes, the simplest design tricks are the ones that have the greatest visual impact in a small bathroom. Hanging an extra-large mirror over your vanity can really open up your space, especially if that mirror reflects a window or a doorway.
Likewise, installing a corner sink or a rounded vanity — or opting for a wall-mounted (floating) vanity or a slim pedestal sink — can free up inches of floor space and create the illusion that the room is larger than it actually is. Wall-mounted toilets also create the illusion of more space, as do walk-in showers enclosed by frame-less glass.
Remember, it's not the size of your bathroom that matters — it's how you design and make use of the space you have that counts. Subscribe to receive more helpful home-related design tips in our monthly e-newsletter, or follow us on Facebook and Instagram to stay in the know about upcoming Hogan Design & Construction workshops and events.