When it comes to shaping the style, look, and overall feel of your kitchen, cabinetry is definitely the main event. In fact, your choice of cabinetry affects virtually every other element of kitchen design, from flooring and lighting to wall color and appliances.
Kitchen Design & Build by Hogan Design & Construction
Because cabinetry choice guides the design process and demands a significant share of your construction or renovation budget, it's important to get familiar with all your options, down to the last doorknob or drawer pull, so you can make your decisions early and with confidence.
Given that cabinets are installed before appliances, countertops, sinks, and nearly every other kitchen component, it's also important to make your cabinetry decisions as early as possible — custom or semi-custom cabinets can take time to construct, and stock cabinets aren't always immediately available "off the shelf."

VIEW Our Complete Kitchen Portfolio
Here's what to consider when exploring basic kitchen cabinet options for storage and display.
Shape Your Kitchen with Storage
If you're like most homeowners, you want a kitchen that provides the perfect blend of built-in storage and open space, or visual "breathing room." This often means plenty of base cabinets along with a few well-positioned wall cabinets.
When choosing and configuring cabinets, consider what you need to store and exactly how you want your kitchen to flow. Standard base and wall cabinets may meet your needs perfectly, but there are plenty of other options, too.
For instance, a tall china cabinet with a custom base and wall cabinets — is just right for storing and displaying beautiful serving pieces. It can be placed near the main workspace, just beyond the cabinets, keeping your main cookware, tools, gadgets, and utensils within easy reach.
Open shelving in lieu of wall cabinets on either side of your sink can make your kitchen feel airy and open, especially if your sink is positioned beneath a bright window. Likewise, including a few select glass-doored cabinets in your kitchen design also helps create a more spacious feel.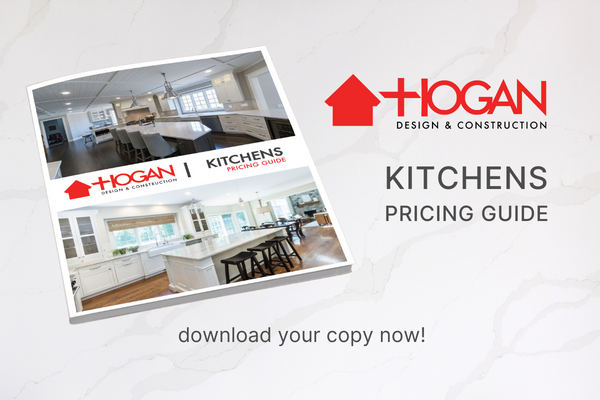 More About Base Cabinets
The standard base cabinet is just shy of two feet deep and typically 34.5 inches tall. Allowing for a 1.5-inch countertop, the overall height of a finished base cabinet is 36 inches.
If you'd like to vary the depth and/or height of your countertop, it's possible to order custom or semi-custom cabinets that are taller or deeper than the standard (stock) base model.
Base cabinets are the strong, sturdy "workhorse" cabinets of the kitchen — besides giving you a place to store your biggest pots and pans and most awkward pieces of culinary equipment, they also provide the all-essential support for heavy countertops.
Today's base cabinet cases are more versatile than ever; they can be fitted with pull-out trays or deep, smooth-gliding drawers for easy access to cookware, or they can be customized with vertical dividers for optimal organization.
And don't forget that base cabinets do the heavy lifting when it comes to bringing structure and style to one of the most beloved elements of modern kitchen design: the kitchen island. As the saying goes, if the kitchen is the heart of the home, the island is the core of the kitchen.

Kitchen Design & Build by Hogan Design & Construction
More About Wall Cabinets
A standard wall cabinet is 12 inches deep and 30 inches tall; if it's secured to the wall 18 inches above the countertop, as is generally preferred, it won't extend all the way to a standard-height ceiling.
In the past, homeowners were more likely to use the area above their wall cabinets as a display space; today, most people prefer to take their wall cabinets all the way to the ceiling, either by installing taller cases or stacking a second, shorter cabinet on top of each main cabinet.
For many families, wall cabinets are a must when it comes to keeping dishes and glassware in easy reach; they're also helpful for storing a variety of high-use kitchen necessities like mixing bowls, serving bowls, pitchers, teacups, and mugs.
For as useful as they can be, however, wall cabinets aren't always obligatory. Today, more and more homeowners are opting to install open shelves in places that were traditionally reserved for wall cabinets. The result? Storage and display with a fresh look and a more spacious feel.
A Word on Cabinet Materials
When it comes to top-quality cabinets, beauty isn't just in the façade — it's also foundational. While you have many different materials to choose from, there are mixed opinions as to what makes the best cabinet case.
For decades, the highest-quality wood cabinet cases have been made from three-quarter-inch wood veneer core plywood because it's stronger, lighter weight, and more moisture-resistant than medium-density fiberboard (MDF) or particleboard.
Even so, some cabinetmakers actually prefer MDF for its dimensional stability and smooth face, which makes it an ideal foundation for veneers and other laminates.
MDF is less costly than plywood, but particle board, which is both the lowest quality and least expensive option for cases, is the most commonly used material in-stock cabinetry.
Choose plywood, which is more water-resistant, for the cabinets that support your sink; for dry locations, it's more cost-effective to choose MDF or even particleboard. You may also consider the plywood mashup "combi-core," which is made with a strong and light veneer plywood core sandwiched between smooth, stable layers of MDF.
Explore Your Cabinetry Options
The information we've covered here is basic (kitchen cabinetry 101, so to speak) and doesn't even touch on cabinet styles, hardware, accessories, or finishes.
Your kitchen cabinet options — from style and configuration to materials and finishes — may be endless, but the renovation experts at Hogan Design & Construction can help you make sense of them.
Whether you're building a new home or you're about to embark on a major kitchen renovation, the team at HDC can help you understand your cabinetry options, get comfortable with cabinet terminology, and get creative with cabinet design and configuration.
For more home-related tips from the team at HDC, subscribe to our monthly e-newsletter, catch up on our weekly blog, or follow us on Facebook or Instagram.