After a long holiday season of overindulgence and overspending, many people are intent on tightening both their belts and their budgets. If saving money in the New Year is a top priority for you, you'll want to analyze more than your discretionary spending habits — you'll want to find smart ways to reduce your fixed monthly expenses.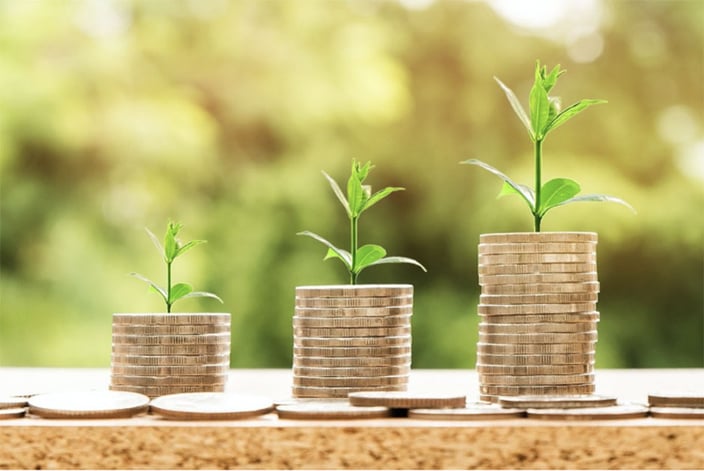 Image by Nattanan Kanchanaprat from Pixabay
Luckily, you don't have to refinance your mortgage or downsize to a smaller home to save a substantial amount of money over the long-term: you can keep hundreds of dollars in your pocket every year — and reduce your environmental footprint, too — simply by making your home more energy-efficient.
While every energy-efficient home upgrade requires some amount of upfront investment, you can expect your investment to pay for itself, often within a few months. Here's how the right energy efficiency home upgrades can help you stop wasting energy for good.
Energy Efficiency 101
Commercial buildings and residential homes account for about 40% of the energy used in the United States, mostly in the form of space heating and cooling, water heating, and lighting.
Unfortunately, as much as 20% of the money the average household spends on energy goes out the proverbial window because of inadequate insulation and sealing, antiquated heating and cooling systems, inefficient lighting, outdated appliances, and windows and doors that are past their prime.
At Hogan Design & Construction, we know the value of a professional home energy evaluation — it can help you understand exactly where your space falls short, so you can determine which fixes and upgrades will be most effective for making it as energy efficient as possible.
If you'd like to get started right away, a do-it-yourself assessment can help you pinpoint some of the easier areas to address.
Energy-Efficiency Fixes
Some of the simplest home energy fixes happen to be inexpensive and cost-effective. These energy-efficient improvements can really help you stretch your dollar:
Sealing Air Leaks. Warm air leaking out of your home during the winter and into your home during the summer can waste a lot of your money. Use caulk, spray foam, and weather stripping to close air leaks around windows, skylights, doors, walls, ceilings, floors, and fireplaces.
Sealing Ducts. Did you know that gaps in duct-work can lose up to 60% of heated or cooled air before it ever reaches the registers around your house? Sealing holes in your home's ducts, and making sure the entire system is properly connected, can go a long way in making your house more energy-efficient.
Installing A Programmable Thermostat. Install a programmable thermostat to save up to 10% on annual heating and cooling expenses. Programmable thermostats allow you to regulate the temperature of your house 24 hours a day, whether you're awake, asleep, or far from home.
Switching To Energy-Efficient Lightbulbs. This one is as easy as it gets — to save big on electricity, swap all incandescent light bulbs in your house for more energy-efficient options: light-emitting diodes (LEDs) and compact fluorescent lamps (CFLs). Both may cost more initially, but they last far longer and cost much less to illuminate than conventional bulbs — both use 75% less electricity than their incandescent counterparts.
Energy-Efficient Upgrades
Energy-efficient home upgrades may cost a bit more upfront, but they also tend to be more cost-effective and may even increase the value of your home. To save money over the long haul:
Add Extra Insulation. Adding extra insulation to your attic, basement, and exterior walls are one of the most effective ways to save money, simply because it helps your home stay warmer in the winter and cooler in the summer.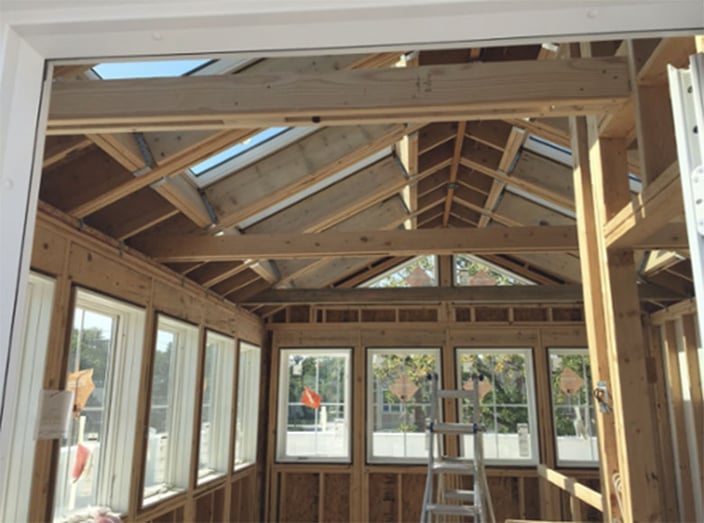 Hogan Design & Construction Window Installation & Build
Install Energy-Efficient Windows and Doors. All buildings lose some energy through their windows, skylights, and doors; outside air enters your home — and inside air leaks out — through cracks and gaps in and around doors and windows. Installing energy-efficient windows and doors reduces waste, puts money back in your pocket, and makes your space much more comfortable during extreme weather.
Invest In Energy-Efficient Appliances. Trade your old high-energy refrigerator, dishwasher, stove, washing machine, and dryer for high-efficiency ENERGY STAR

models that are designed to perform the same tasks using far less energy. You may also want to consider installing a more energy-efficient hot water heater, while you're at it.

Choose Energy-Efficient Lighting. Energy-efficient lighting isn't all about bulbs: beautifully designed energy-efficient light fixtures can help you lower your monthly electricity bill, define the mood of your space, and boost the value of your home.
Stop wasting energy and start saving money.
Looking for more home-related information and tips, join Hogan Design & Construction's e-newsletter and mailing list to receive our monthly newsletter and, follow us on Facebook and Instagram.