No matter what your ambitions, goals, or plans for 2020 happen to be, you probably don't feel much like tackling them if you're living in a disorganized space that's overwhelmed with clutter.
If getting organized — finally getting organized — is high on your list of priorities in the New Year, it's because you understand that a tidy, well-ordered space gives you permission to relax, unwind, breathe, get creative, and live your best life.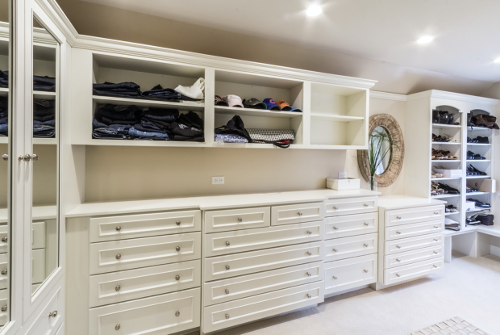 Closet design by Hogan Design & Construction
Here are a few tips on how you can make the most of your space and, more importantly, create systems that keep you organized as time goes on.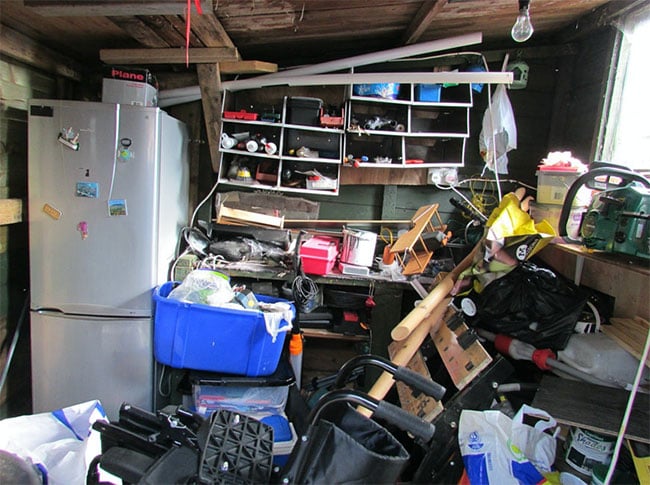 Image by Bill Kasman from Pixabay
Step One: Declutter
Decluttering, a daunting task that trips up many people who aspire to achieve a more organized house, is usually the first step in taming the chaos of disorder. Don't let the clutter in any space, no matter how long it's been there or how sentimental it may be, stop you from creating a more harmonious home. Instead, take some inspiration from decluttering expert Marie Kondo and get rid of the excess category by category (clothes, toys, papers, etc.), rather than room by room.
Step Two: A Place For Everything
Once your excess stuff is under control, you're ready to get organized. Again, organizing by category, rather than room by room, is a much easier way to ensure you can find (or create) a "home" for everything you've decided to keep.
Start by assessing the item groupings that take up the most space or, are the most important to you. Do your kids have a lot of toys? Do you like to buy books rather than check them out from the library? Are you an amateur chef who owns more kitchen gadgets than a professional chef?
Whatever your stuff happens to be, it needs a place to go so it doesn't become clutter.
Toys. Use modular bins or baskets designed to fit perfectly in storage cubbies. For toys that also fall into the category of collections, custom-built shelving in a bedroom or playroom is an appealing way to showcase these treasures while keeping them in order.
Clothes. An organized clothes closet can go a long way in helping you start each and every day on the right foot. Don't be daunted by the fact that there are endless ways to configure your closet and organize your clothes — this article can help you assess your wardrobe and figure out how your current system can be improved. Whether you need more drawers, shelving, rods, or all of the above, be sure to take advantage of your closet's best feature: vertical storage.
Books. Whether your personal library is small or rather large, consider making them the focal point of your living space with custom-built shelves. Depending on your space, the options can be endless — these photos may give you a few ideas.
Tools and supplies. This broad category covers a wide variety of items, ranging from art and craft supplies that take over the dining room table to those beloved kitchen gadgets that seem to conquer every inch of counter space. Art and craft supplies need their own place to stay organized, and anything from a simple rolling cart with shelves to a large armoire, a dedicated closet, or even an entire room will do, depending on how many supplies you have and how often you use them. When not in use, kitchen gadgets should be stored in dedicated drawers and cabinets that are easy to reach; check out our blog on the many ways to improve kitchen storage.
Step Three: Create An Effortless System
After the clutter has been cleared away and you've found ingenious and beautiful ways to store the things you want, need, and use, it's time to create and implement systems that will help you maintain an organized, clutter-free home.
Interested in receiving more home-related tips and information? Join our mailing list to receive our monthly e-newsletter and follow us on Facebook and Instagram.