A full kitchen renovation tops the remodeling "dream project" list for many homeowners. It can take years of planning and saving to turn that dream into a reality, making the moment it finally arrives all the more exciting.
But for as exciting as it can be to know that you're just weeks away from a beautiful, brand-new kitchen, it can also be daunting — after all, you'll have to live without a fully operational kitchen for a few chaotic weeks in order to make it all happen.

VIEW Our Complete Kitchen Portfolio
Unless you plan to eat from a takeout menu for the duration of your renovation, you'll need to set up a temporary kitchen where you can store perishable food, cook meals, and wash dishes until your project is complete. Here's how to do just that, in five easy steps:
1. Make a List of Basic Essentials
The kitchen is the heart of the home — it's where meals are made and shared, where families catch up each day, and where friends gather when we entertain. While you may not be able to host a party during the renovation process, you still need to store food, make meals, and eat.
To ensure your temporary kitchen is as functional and convenient as possible, make a list of the items you'll need to store perishable food and pantry items, store and wash dishes, and prepare meals. This may include:
Dining or folding table for food prep

Shelving or bins for dishes and pantry items

Dishes and cutlery (include disposable options)

Large plastic bin for dirty dishes; garbage can

Microwave, crockpot, and/or hotplate

Dishtowels, paper towels, and wet wipes
You'll also need a refrigerator. Some people move their current fridge to the space they've chosen for their temporary kitchen, while others rely on a secondary fridge they already have in their basement or garage. Buying an inexpensive mini fridge is also an option.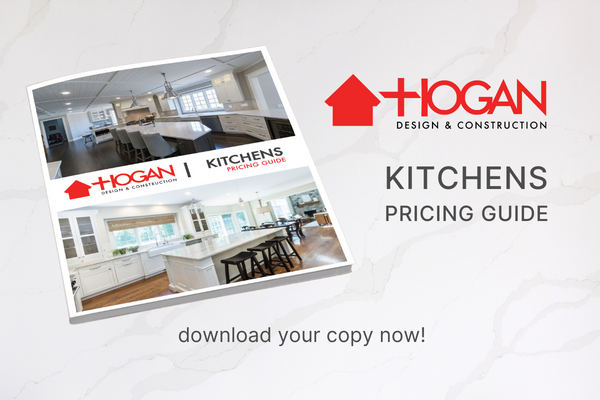 2. Choose a Convenient Space
Your temporary kitchen is mainly a place for food prep and storage; you'll probably be eating your meals and washing the dishes elsewhere. With that in mind, find a space that's relatively tucked away from the renovation work, but also convenient for you and your family.
Whether you decide to take over your dining room, home office, or the kid's playroom, it's a good idea to have an electrician verify that the outlets in the room are safe for a fridge and/or small, high-voltage appliances.
If your chosen space has carpet, it may be wise to invest in some plastic floor covers, at least for the flooring under your temporary food prep area.
Depending on your space, you may choose to set up a temporary eating area in your makeshift kitchen, or you may opt to carry your meals into the family room or another comfortable area.
Some people also like to cover their interim kitchen with plastic sheeting each day, when the dusty work of renovation is underway. The team at HDC takes every precaution to contain dust and shield your living spaces so you don't need to invest in additional protective measures.
3. Determine Where You'll Wash Up
Washing dishes after each meal is always a chore, but it's downright tricky when you no longer have a kitchen sink. If your temporary kitchen is in an adjacent space like the dining room, you'll have to look for running water (and hopefully a sink) elsewhere.
A shallow bathroom sink isn't ideal for washing dishes, but it's better than nothing. A bathtub can be a viable solution, provided you have a tub that you can dedicate solely to the task for the duration of the renovation. If you have one in your laundry room, a deep utility sink is ideal.
Use a designated plastic bin to carry your dirty dishes to your wash area. If there's no counter or other surface for drying, use a second bin to carry your clean dishes back to your temporary kitchen for hand-drying and storage.
4. Plan Your Meals Ahead of Time
Once you have a basic idea of what you'll be able to get done in your temporary kitchen, you can begin meal planning — a little advanced preparation is all it takes to avoid weeks of cereal and sandwiches.
Plan simple meals with few ingredients that you can easily make with basic tools. A crockpot is especially helpful, as many slow-cooker recipes are complete, healthy, and require minimal preparation.
You may also opt to make your favorite meals and freeze them in microwave-safe containers in the weeks leading up to your renovation. Having a variety of home-cooked dinners on hand can help curb the temptation to just order takeout when you're tired of sandwiches.
If you do plan to rely on local restaurants throughout your renovation, it's wise to set a budget in advance — eating takeout may be as quick and easy as it gets, but it can also get expensive as the weeks go on.
5. Pack Up Everything You Don't Need
Whether you choose to pack up and move the nonessential contents of your kitchen before you set up your temporary kitchen or after, the renovation can't get underway until you've emptied all your cabinets and otherwise cleared the space for work.
One benefit of packing it all up after you've set up your interim kitchen is that it gives you a second chance to grab any of the basic necessities you may have missed the first time around — daily essentials like cutting boards for food prep and storage containers for leftovers.
For more home-related trends, tips, and advice from the team at Hogan Design & Construction, subscribe to our monthly e-newsletter, catch up on our weekly blog, or follow us on Facebook or Instagram.