A lot of people dream of having a spacious, well-designed kitchen that strikes a perfect balance between style and functionality — a busy center of cooking, gathering, dining, and entertaining that's organized, efficient, and welcoming.
Kitchen by Hogan Design & Construction
If you live in a little house, a historic home, a condo, or an apartment, however, your kitchen may not be as large as you'd like. Having a small kitchen doesn't necessarily mean you need more space; it simply means you've got to make the most of the space you have.
A small kitchen may lack ample storage, but it has plenty of creative storage potential. Here are a few easy ways to maximize the possibilities and make the most of your space:
1. Maximize Vertical Space
A smaller kitchen may have fewer cabinets, but it usually has plenty of unused vertical space. Setting oversized, rarely used dishware like serving bowls and platters on top of your cabinets is a great way to create more storage; you may also be able to install additional open shelving if there are several feet of space between your cabinets and the ceiling.
Another option is to reface your existing cabinets, extending the wall boxes and frames all the way to the ceiling in the process. Refacing and reconfiguring your cabinets is an ideal solution if you'd like to update the design and overall feel of your kitchen, too.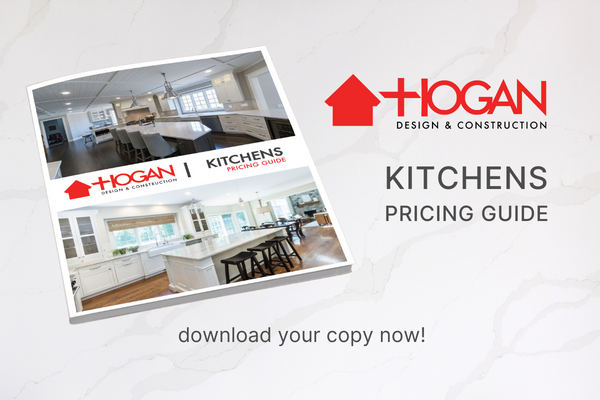 2. Optimize Cabinets and Drawers
Kitchen cabinets and drawers aren't just empty boxes waiting to be filled — they're a golden opportunity to create a highly organized system that maximizes your kitchen storage potential.
Optimizing your cabinets and drawers doesn't have to be difficult or expensive. Install fitted organizers in every drawer, adjustable risers in upper cabinets, and handy pull-out shelves in lower cabinets to keep your utensils, dishware, cookware, and cutting boards separated and accessible. Install a slim spice rack or hooks for extra utensils inside a cabinet door.

VIEW Our Complete Kitchen Portfolio
3. Hang Bulky or High-Use Items
It can be tricky to store bulky pots and pans if you don't have much lower cabinet space. It can also be inconvenient to devote prime countertop space to a large knife block, or to crowd limited upper cabinet space with a collection of coffee mugs.
Many kitchen items can just as easily be hung, freeing up valuable counter and cabinet space in the process. Install a magnetic knife strip on the backsplash above your main work surface to keep knives within easy reach but out of the way; a hanging or wall-mounted pot rack does the same thing for high-use cookware.
Hang stemmed glassware from a specialized rack mounted to the underside of a wall cabinet; install hooks beneath another upper cabinet to showcase your beautiful mug collection as you free up more cabinet space.
Kitchen Drawer Storage Solutions Credit: Woodharbor Custom Cabinetry
4. Install Strategic Drawers
If you're planning to install new cabinets or refurbish your existing ones, add a couple of strategically placed narrow drawers: one just beneath the countertop where you do most of your meal prep, and another between a lower cabinet and the floor.
Use the upper drawer to house a large pull-out cutting board where you can chop, dice, and mince unencumbered; if it's situated right above a pull-out trash can or food waste bin, you can simply sweep the refuse in when you're done.
Use the lower "toe-kick drawer" to store baking sheets, pizza stones, placemats, or anything else that's big, flat, and hard to store in a conventional cupboard.
5. Float Some Open Shelving
If your small kitchen is big enough to have a countertop peninsula or central island, use it as a functional design opportunity and "float" an open shelf above it. A floating open shelf system uses sturdy U-shaped supports that are anchored to the ceiling to beautifully suspend one or two shelves over a countertop or work surface.
When you choose a double open shelf system, you can use the lower shelf to keep everyday dishware within easy reach, and the upper shelf to store pitchers, vases, cake plates, serving bowls, and other oversized items you don't need as often.
6. Add a Few Unexpected Shelves
Unexpected kitchen shelving doesn't just give you a place to store specific items — it brings visual interest and makes your space feel unique. Consider shallow undercabinet shelving: a narrow shelf placed a few inches beneath a section of wall cabinets is an ideal place to store spice jars or tea canisters, and it's just as charming as it is functional.
If you have a window over your kitchen sink, mount a shelf or two across it to create additional open storage with a view. Kitchen window shelves are the perfect spot for potted herbs, extra dish soap, or colorful glassware.
7. Think Outside the Kitchen
Just because it should be in the kitchen doesn't mean it has to stay in the kitchen — having limited countertop and cabinet space sometimes means finding creative ways to store certain items.
If you have a relatively large glassware or barware collection, for example, you may be better off creating a specific area for your glasses, wine, and alcohol in a corner of your dining room, living room, or finished basement. A full set of china or a sizable collection of serving dishes can remain accessible — but out of the way — in a nearby cabinet or hutch.
For more home-related trends, tips, and advice from Hogan Design & Construction, subscribe to our monthly e-newsletter, read our weekly blog, or follow us on Facebook and Instagram.