Taking a shower may be the quickest way to get clean when you're in a rush, but nothing beats a long, luxurious soak in the tub when time is plentiful and you're ready to relax.
Whether you take a bath every single day or whenever you can manage to squeeze one in, you know that the right tub — one that flawlessly combines form and function — can elevate the whole experience and make an average night at home feel like a mini spa vacation.
The perfect tub can make a world of difference in your main bathroom, transforming the look and feel of your space as it makes your life easier and a little more enjoyable.
If you're planning to replace your old tub or renovate your entire bathroom, here are five stunning tub styles to consider:
Alcove Tub Options
Designed to maximize floor space in small to mid-sized bathrooms, the alcove tub is the most common bathtub style in American homes. Also known as a three-wall alcove tub, this familiar fixture is typically situated between two exterior walls along with a third interior wall that may also house built-in storage.
While alcove tubs come in an array of sizes, materials, and colors, most are rectangular or oval, and many are fitted with wall-mounted showers for space-saving convenience.
A standard-sized alcove recess can accommodate a simple alcove tub, the kind you generally find in the average bathroom. If you have the space to create a larger alcove, however, you can install a more elaborate tub:
1. Luxury alcove tub
A bigger alcove can accommodate a larger tub, ranging from an extra-long soaking tub to an extra-wide whirlpool tub that's lined with body-massaging jacuzzi jets. Larger tubs are usually designed with contoured interiors for maximal comfort.
A luxury alcove tub can also take the shape of a drop-in tub (see below) that's set into a built-in platform. A drop-in alcove tub provides plenty of surrounding deck space for towels, toiletries, plants, candles, or whatever you like to keep alongside your tub.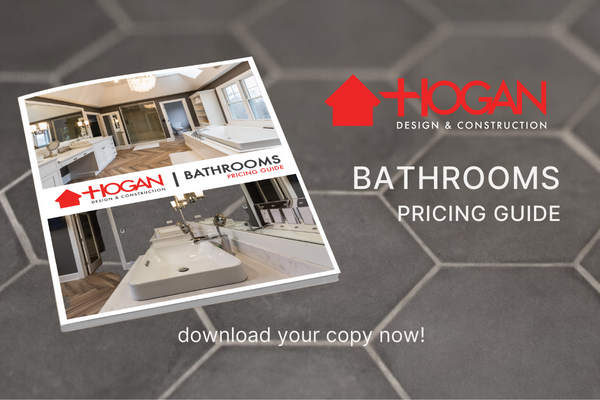 Freestanding Tub Options
An elegant centerpiece of bathroom design, freestanding bathtubs make a striking visual focal point in larger spaces. While these sculpted bathing bowls are often positioned along a wall, they can be installed anywhere plumbing allows, including in a corner of the room, beneath a large window, or more toward the center of the space.
2. Modern solid-base tub
Sleek and versatile with a hint of contemporary allure, a solid-base freestanding tub fits just about any bathroom style and design aesthetic. Also known as a flat-bottom freestanding tub, this modern, oval-shaped fixture comes in a range of sizes to fit most spaces and comfortably accommodate most people (even if you're on the tall side).
Most solid-base tubs don't come with a built-in faucet, leaving you to choose the hardware that best suits your taste and harmonizes with the other design elements of your space.
3. Freestanding soaking tub
Deep freestanding soaking tubs have made a major comeback, and it's easy to see why: with their ergonomically curved sides, narrower bottoms, and sculptural profile, they're a veritable invitation to relaxation.
Deeper than the average freestanding tub, soaking tubs come in a variety of sizes and styles. A slipper soaking tub is raised on one end for enhanced comfort and support, while a pedestal soaking tub is nestled into an elegant base to create a look that's equal parts traditional and modern.
The ultimate soaking tub? A Japanese-style tub, which keeps you in an upright position and allows you to fill its 27-inch depth until the water hits your chin. Traditional Japanese soaking tubs are made of wood; they're also shorter than conventional tubs (and therefore well-suited to smaller spaces).
4. Traditional clawfoot tub
If you're more of a purist when it comes to freestanding tubs, chances are you only have eyes for one type: the classic clawfoot tub. Traditional clawfoot tubs were made of porcelain-coated cast iron, but today's models are often made of lightweight materials like acrylic or fiberglass.
For a true clawfoot tub enthusiast, however, a porcelain-coated cast iron model can't be beat — its insulating properties help warm, relaxing bathwater retain its temperature longer.
Drop-In Tub Options
Quite possibly the most versatile tub style available, drop-in tubs consist of a basic tub "shell" fitted inside a framed, platform-style enclosure that's finished to complement or echo another element of design within your space, such as the cabinetry, countertops, or flooring.
Many drop-in tubs are made with a finished rim that gracefully overlaps the edge of its custom surround; a rimless undermount drop-in tub offers a more modern and continuous look.
Because drop-in tubs are as customizable as it gets, the design possibilities are endless. You can also install one wherever you have sufficient plumbing and ample space for a deck unit.
5. Step-up drop-in tub
Few tubs look more bespoke than a step-up drop-in tub. Set into a slightly higher platform that comes with one or two steps to help you reach the deck so you can ease down into the water, these tubs can be standard depth or extra deep, depending on your preferences.
The tub deck and stair surfaces may be finished with the same natural stone you've chosen for your bathroom floor, while the rise of each stair may be covered in a small mosaic of tiles that echoes the patterns in your walk-in shower.
Simply put, a drop-in tub offers a direct path to the kind of lively and cohesive design that can make your renovated space uniquely yours.
For more home-related tips, trends, and advice from Hogan Design & Construction, subscribe to our monthly e-newsletter, read our weekly blog, or follow us on Facebook and Instagram.