Millennials may have replaced Baby Boomers as the largest living adult generation in the United States, but that doesn't mean that Baby Boomers are done setting records or shaping society as we know it.
As the first generation of Americans to enjoy a considerably longer life expectancy than their parents and grandparents, Baby Boomers — or anyone who's currently between the ages of 56 and 74 — are redefining what it means to thrive in their golden years.
Given that Baby Boomers are steadily becoming the healthiest, most vital group of seniors in US history, it's only natural that they're upending a few societal norms along the way, including the notion that aging is a journey that inevitably leads to some type of senior living facility.
If you'd like to stay in the same familiar home and community as you grow older, you're not alone — three in four Americans over the age of 50 say they'd rather "age in place" than move elsewhere. Here's what you can do to ensure your home is up to the task.
What it Means to Age in Place
The main goal of aging in place is exactly what you'd expect it to be — to continue living in your own home and established community as you age, ideally for the remainder of your years.
Once you've decided you want to avoid moving to an assisted living facility or a nursing home in the future, you have to take action in the present to make your desire a reality. Your first step is determining whether your current home is suitable for aging in place. Is it:
Affordable
Even if your mortgage will be paid off, can you afford to stay in your home once you're retired? This includes paying for monthly utilities and steadily rising property taxes as well as regular repairs and maintenance.
Convenient
Is your home located in a pleasant community that provides access to everything you need and want? This includes everything from grocery stores and medical care to recreational activities and volunteer opportunities.
Connected
Do you have a network of family and friends nearby whom you can see regularly? Most people tend to be healthier and happier when they have strong social connections, and frequent social interactions become all the more important as you age.
Safe and Supported
Your risk of falling or experiencing a serious medical event increases with age; if you live alone, will you be able to get help quickly in an emergency? Likewise, if you reach the point when you can no longer drive, run errands, or pay bills, will someone be there to help you?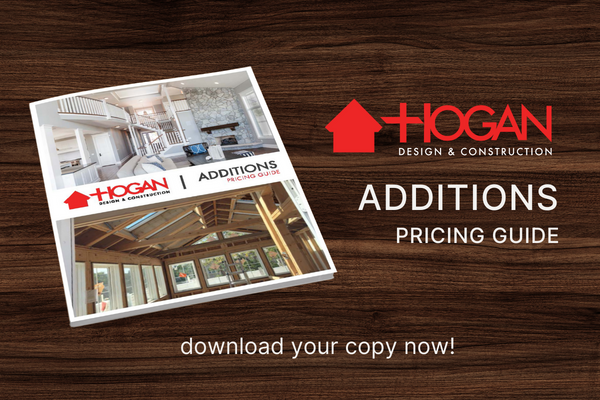 Functionality and Accessibility, Redefined
If your home meets the preliminary affordability, convenience, and community standards for aging in place, it's time to assess its accessibility and functionality — or its potential to become as accessible and functional as you'll need it to be.
Let's face it, the average home is designed for younger, fully mobile adults who don't have any physical impairments or limitations. Luckily, there's a lot you can do to ensure your home stays accessible and functional as you get older and your needs change.
A comprehensive aging-in-place home renovation typically addresses the following:
General Layout
Senior-friendly homes are easy to navigate. This means extra-wide, no-step entryways and walkways as well as an open floor plan that can accommodate a walker or wheelchair; it also means living on one level that contains few (if any) stairs.
If you live in a typical two-story house, it's important to eliminate your need to go upstairs or make the stairs as safe as possible. If you have space, simply moving your bedroom to the first floor and adding a full bathroom can solve the problem.
If your first floor isn't spacious enough or an addition isn't feasible, you may choose to install a stairlift or widen your staircase and add a stable handrail.

Bathroom Safety
A senior-friendly bathroom is designed with the utmost safety in mind. Many people opt to do away with their bathtub and install a walk-in shower, or one that doesn't even have a minor rim to navigate, along with a shower seat, grab bars, and anti-slip flooring (both in the shower and throughout the bathroom).
You'll also want to install a taller toilet or fit your current toilet with a seat extender, as well as place grab bars alongside your toilet for added stability.
Kitchen Functionality
A senior-friendly kitchen is all about functionality, meaning everything is within reach and easy to use. Just as cabinets and drawers should be installed at a user-friendly height and fitted with D-shaped pulls, it can be helpful to install a shallow sink with an effortless hands-free faucet.
You may also consider installing under-cabinet lighting, a new countertop with rounded edges, a cooktop with front-mounted controls, and pull-out shelves in your pantry or lower cabinets.
The same goes for your laundry room — your washer and dryer should both be front-loading with easy-to-read controls, and all cabinets should be well within reach.
Overall Accessibility
It's also important to consider more ubiquitous design elements like lighting and door handles. If your grip is impaired by arthritis, for example, it's very helpful to have door levers, which you can simply push down to operate, instead of door handles, which require you to grip and twist.
Because declining eyesight is a common problem for most seniors, it's important to ensure your home is well-lit and lighting fixtures are easy to operate.
Replace flip switches with easier to use toggle switches, install motion-triggered lighting fixtures in entryways, hallways, and staircases, and install two-way switches in the bedroom so you can turn the light on when you enter the room and turn it off from your bed.
Your Aging in Place Design Checklist
It takes a lot of planning and preparation to ensure you can maintain a desirable quality of life at a reasonable cost in a safe, accessible home that helps you stay independent as you age.
Most homes are built to last, even if they haven't been designed with your senior years in mind. Hogan Design and Construction's Certified Aging in Place Specialist can help you bridge that gap, creating a functional space that accommodates your changing needs as you age in place — and continue to get the most out of life — on your own terms.
For more home-related tips and advice, sign up for our monthly e-newsletter or follow us on Facebook and Instagram.