To our HDC family, clients, and friends. I wanted to take a moment to reach out and share with you personally, how Hogan Design & Construction (HDC) is handling the COVID-19 situation.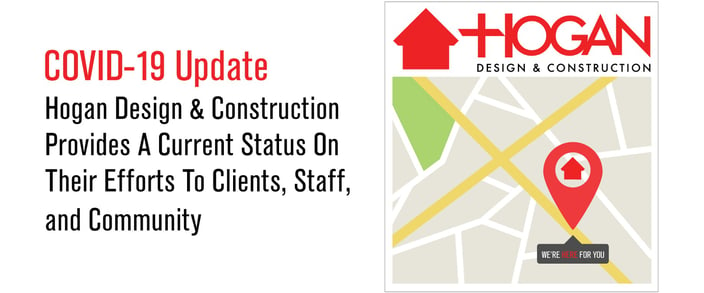 During the surreal events of the past week, we remain fully operational and continue to meet with current and prospective clients via our Virtual Design Services. Designated as an ESSENTIAL BUSINESS by the State Of Illinois, we remain open for business, ready to serve you with the same dedication and service excellence you've come to expect. We are so very grateful to all those in our community who have continued to support not only our company but all local businesses during this uncertain time. We have implemented strict safety protocols on our job sites, ensuring the safety of our clients and network of local tradespeople.
Our thoughts and prayers go out to all those globally impacted by this unprecedented occurrence. We're thankful for all healthcare workers and first responders that remain on the job, providing lifesaving help to those in need of assistance. We're grateful for the strength found in our people, our community, in our engagements, and friendship with you. We resolve to do our absolute best today and tomorrow to serve you.
Be well, stay safe and healthy and thank you for your continued support.
Sincerely,

Brian Hogan
President, CEO
Hogan Design & Construction
See How ...
HDC Is Taking Necessary Precautions
HDC Is Open For Business and Ready To Serve You
Learn About ...
Impacts To Project Schedules and Construction
State Of Illinois Executive Order 2020-10 Regarding Essential Businesses