Whether you're designing the perfect space for your business, renovating a beloved historical structure, or building the home of your dreams, bringing any major design/build project to life can be complicated at best. Hiring an experienced architect who understands your vision can help you transform a complex undertaking into a coherent, streamlined process.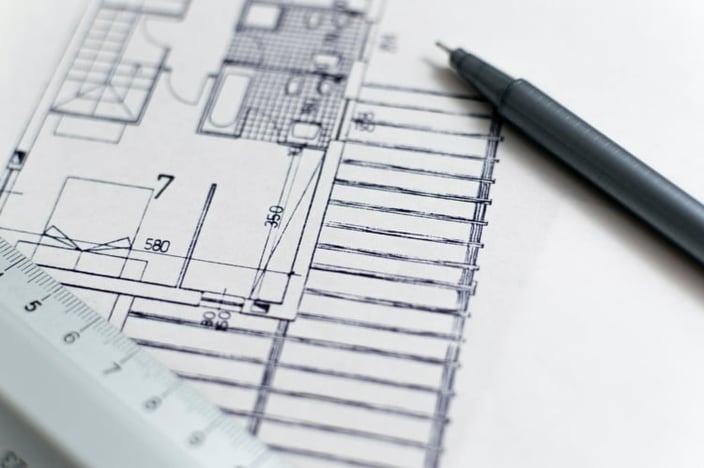 Image by Lorenzo Cafaro from Pixabay
If your vision is the heart of your project and your builder is the muscle that powers it through, your architect is most certainly the brain that pulls all the pieces together each step of the way — even when multiple steps are happening at once.
Choosing the right architect for your project can save you time and money, eliminate obstacles, minimize hiccups, make the building process more efficient, and give you an accurate picture of how your project will turn out before it even gets underway.

VIEW Our Complete Whole House & Additions Portfolio
Here's how to ensure you wind up with the best architect for your project.
Establish Your Options
Before you call or meet a single architect, ask family, friends, and colleagues if they've got any personal recommendations for you to explore. You can also contact local builders who have constructed designs you like within your community and inquire with them. They may have an architect on staff that manages their structural designs, or they may provide you with the name of the firm they use.
Even if your personal and local connections give you a few solid prospects, you'll still want to check in with the American Institute of Architects (AIA), which provides a searchable database of licensed architects across the country.
The database of your local AIA chapter allows you to look for reputable architects in your area; apart from being fully licensed and insured, architects who are members of the AIA adhere to a code of ethics and have access to a wide range of professional and technical resources.
Compare Your Options
Your preliminary list of options may include large architectural firms, independent architects who lead their own firm, and design/build firms staffed by a team of architects, designers, and contractors who work closely together from start to finish.
After you take a look at each firm's websites to get a basic feel for their aesthetic, compare your options and rank them based on the design sensibilities that you find most appealing; at this point, you may have two or three firms in top consideration, or you may have a clear favorite.
Next, call each firm on your list. Take a moment to describe your project and ask if they're available to take it on. If they are, request information that outlines their qualifications and experience.
After you have a clearer picture of what each firm has to offer, you should be able to narrow your list to one or two (or possibly three) stand-out architects you'd like to interview.
Interview Your Top Picks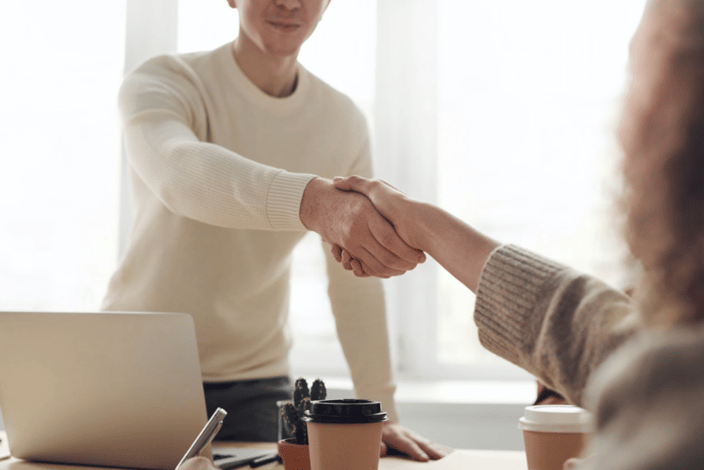 Photo by fauxels from Pexels
Your initial meeting or interview with an architect of interest is arguably the most important part of the entire selection process — it's during this meeting that you can find out if the two of you converse easily and understand each other readily.
In addition to establishing a good rapport, you'll want to get to know the architect by asking how or why they decided on certain solutions, finishes, or schemes for a favorite past project. Find out what they view as the biggest challenge of your project; the answer will give you insight into how they approach problems and identify solutions.
You'll also want to get an idea of the architect's normal process — and how that process will apply to your project — so you can get a better idea of what you can expect along the way.
If you're meeting an independent architect or an architect from a large firm, ask if you can get to know their team as well. Remember, you'll be working with your architect and their team for a long time on a project that's dear to your heart, or at the very least important to you.
When you meet an architect from a design/build firm, you can also meet their designers, contractors, and key support staff. This can be incredibly helpful in choosing a team that listens well, communicates openly, and fosters a collaborative atmosphere from day one.
Just as important as the rapport between you and your architect are the relationships your architect has contractors and the local municipality. These relationships are absolutely vital to a smooth, streamlined process, impacting everything from attaining speedy permits to solving the inevitable problems that crop up during the building process.
Lastly, make sure you ask for references from past clients. Although they're likely to be good, they still provide invaluable insight into the architect's problem-solving abilities, management skills, and the overall process.
Make An Informed Decision
Ultimately, you'll choose the architect or firm you feel you can trust completely — someone who has vision, communicates effortlessly, manages collaboratively, and problem-solves easily.
The right architect for your project is the one who can provide the creative talent, professional judgment, technical expertise, and organizational skills you're looking for at a reasonable cost that fits your budget.
Once you've found your architect, it's time to put your terms of the agreement in writing. Your agreement form covers the scope and schedule of your project, your construction budget, and the architect's compensation, among other things.
At Hogan Design & Construction, we're committed to providing a simpler, more streamlined design-build process that doesn't compromise on vision or quality. For 20 years, we have enjoyed working alongside architects, ensuring our clients' dreams become a reality.
Subscribe to our monthly e-newsletter for more helpful design, renovation, and home-related tips, or follow us on Facebook and Instagram to stay informed about our current projects, free workshops, and upcoming community events.