An outdated kitchen doesn't always call for a complete overhaul — when your layout works, you've got plenty of storage, and your appliances are still in great condition, a kitchen cabinet "facelift" may be all it takes to elevate and revitalize your space.
As a cornerstone element of kitchen design, cabinetry sets the tone for the most dynamic room in your home: worn-out cabinets can make the entire space feel past its prime; pristine cabinets that are on point can make your space feel fresh and welcoming.
A well-executed cabinet makeover is an easy and effective way to update your kitchen for just a fraction of what costs to install new cabinets. Let's explore simple techniques for breathing new life to old cabinets:
Paint Your Cabinets
Just as it can work wonders on walls, a fresh coat of paint can utterly transform your cabinets, and in turn, your kitchen. If your cabinets are made of wood, wood laminate, or metal, painting is a relatively easy job that can be done in five basic steps:
1. Remove doors and drawers
After you cover your countertops, appliances, and floor with protective sheeting, empty your cabinets and remove their hardware, hinges, doors, and drawers. Using masking tape to label each drawer and door with its corresponding location helps ensure each piece will fit or line up properly when it's ready to reinstall.
2. Clean surfaces thoroughly
Given that paint adheres best to clean surfaces, you'll want to use an all-purpose cleaner and degreaser to scrub away sticky food residues and liquid splatters. Clean and rinse each surface you plan to paint, allowing them to dry completely before moving on to the next step.
3. Lightly sand each surface
Lightly sand your cabinet boxes, doors, and drawers on all sides and faces. If you don't plan to paint the inside of your cabinets, mask it off with painter's tape for a clean finish and sand only the exterior surface of the cabinet frame.
The goal of sanding isn't to completely remove old paint or stain; it's to roughen the surface just enough to provide fresh paint with a firm, clean base that promotes optimal adhesion. If you're removing a shiny finish, however, it's important to sand the surface until it's deglazed. You may have to treat stubborn glazed finishes with denatured alcohol and fine steel wool.
When you're done, vacuum the sanding dust from every surface and crevice. Wipe everything down with a soft cloth to get rid of any remaining residue.

VIEW Our Complete Kitchen Portfolio
4. Apply a primer-sealer
Apply an even coat of primer-sealer to all surfaces. Besides reducing the need to perfectly sand and deglaze old finishes before you repaint your cabinets, primer-sealer helps ensure a smooth, well-bonded finish. Primer-seal is a great base for high-gloss enamel paint and semigloss water-based products alike.
5. Paint, paint, paint
Paint systematically, starting with the inside edges of the face frames followed by the outer cabinet sides and the face frame fronts. Next, paint the doors and drawer fronts along with any separate wood pieces or moldings.
When painting cabinets, it's always best to apply thin, light coats. Besides drying more quickly, thin coats leave fewer visible brushstrokes. Allow the first coat to dry for at least four hours (it should feel completely dry). Then, lightly re-sand every surface (wipe away sanding dust with a soft cloth) to prepare it for the second coat.
While two coats of high-quality paint are often sufficient, a third coat can give your cabinets the extra protection they need against cooking heat, food splatter, and daily wear-and-tear.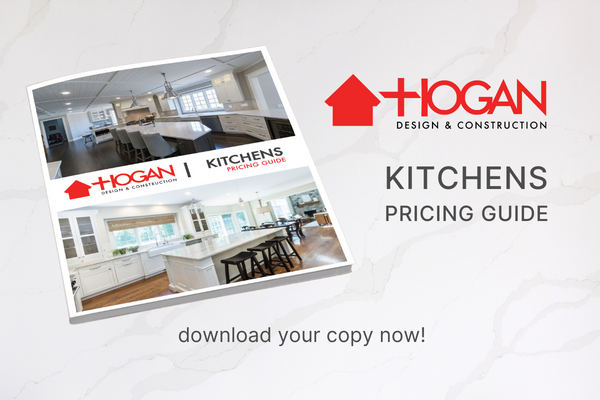 It's All in the Details
Just as homeowners with dark cabinets often choose to brighten them up with a light color, people who have been living with white cabinets often choose to make them more dramatic.
Whichever direction you're heading in, the sky's the limit when it comes to paint colors and design options. You may opt for a smooth, basic coat of paint, or you may decide to distress your finish for a more vintage or rustic look. A high-gloss finish provides modern appeal.
You don't necessarily have to paint all your cabinets the same color, either — it's very much on trend to use a lighter color on upper cabinets and a darker hue on the lower ones; you can also highlight a single cabinet with a separate but harmonious color scheme.
Make your cabinets really stand out by adding:
Crown molding
Nothing makes inexpensive, builder-grade cabinets look more polished and sophisticated than crown molding. "Trimming" your cabinets with decorative molding is a great way to make them — and your kitchen — feel more finished.
New hardware
New hardware may be as simple as it gets, but you'd be surprised by how much it can change the feel of your space. If you're planning to install new knobs, pulls, and hinges, be sure to fill in the holes from the old hardware with wood filler before you sand and paint your cabinets.

Glass door panels
Modern kitchen design embraces open shelving and glass-panel doors. If it's a look you like, try removing the doors of a single cabinet to create an area of open shelving, or swap two solid doors for glass-panel doors instead.
Pop of interior color
Whether you're removing cabinet doors, installing glass-fronts, or you're simply tired of boring interiors, you can bring a bit of unexpected visual interest to the inside of your upper cabinets with a pop of color (bright paint colors), pattern (removeable wallpaper), or both.
Under-cabinet lighting
While it may be considered "task" lighting, under-cabinet lighting has an ambient feel that can change the entire mood of your kitchen in the evening. To create a soft, warm glow throughout your space, install flexible LED strip lighting above your cabinets, too.
Reface Your Cabinets
If your cabinets are a little worse for the wear, it may be wiser to reface them. This makeover technique refurbishes your existing cabinet frames and gives you completely new doors and drawers to match. Cabinet refacing is done in three basic steps:
Remove all doors and drawer fronts, leaving only the frames and drawer boxes
Refinish the outer edges of your cabinet boxes to match new door and drawer fronts
Install new doors, drawer fronts, and hardware (pulls, knobs, handles, and hinges)
This is a job that you can do on your own or leave to a pro, depending on your cabinet design goals as well as your DIY skill level; if you're a DIY novice and you'd like to install new veneer on your cabinet frames, you may be better off seeking help from a pro.
One major benefit of hiring a cabinet refacing expert is that they can increase the height of your cabinets or install additional cabinets to your existing layout as desired.
Upgrade Your Storage
No kitchen cabinet makeover is complete if it doesn't consider functionality, or storage and organization. If your cabinets and drawers are simply bare boxes waiting to be filled, there's a lot you can do to make them more functional.
Adding a simple pull-out shelf to every base cabinet makes your pots, pans, and bakeware more accessible; adjustable dividers, which fit like they were custom made for your drawers, keep your utensils in order. As you shop for organizers, look for solutions that maximize your storage potential.
For more home-related advice from the team at Hogan Design & Construction, subscribe to our monthly e-newsletter, read our weekly blog, or follow us on Facebook or Instagram.