For today's homeowner, a bathroom renovation isn't simply about improving flow, upgrading fixtures, and embracing smarter design: it's also about achieving a beautiful, functional space that makes your daily self-care routine as easy — and as enjoyable — as it can be.
A high-tech toilet, an elegant sink and faucet, custom cabinetry, chic tiles, and layered lighting can breathe new life into your space and create a tranquil environment, but it takes exceptional design elements to make a bathroom feel truly luxurious.
While a simple walk-in shower, a pedestal soaking tub, or even radiant floor heating can make an ordinary bathroom renovation extraordinary, incorporating spa-like features can really take your new space to the next level.

VIEW Our Complete Bathroom Portfolio
Recently, we covered the benefits and considerations of adding a built-in sauna to your space; now, let's explore what it takes to include a steam room in your remodeling project.
Steam Room Versus Dry Sauna
A steam room is exactly what it sounds like: a small, enclosed space where you can surround yourself with reinvigorating steam, or hot humidity. This increasingly popular bathroom upgrade uses a generator to boil water and quickly raise the ambient air temperature to upwards of 115 degrees Fahrenheit, with a humidity level of 100%.
Like a sauna, a steam room induces the same physiological response as moderate exercise (increased heart rate, circulation, and perspiration) to provide a range of benefits, including healthier skin, clearer sinuses, quicker post-exercise muscle recovery, and reduced stress.
Although a steam room and a sauna both use heat to relax and reinvigorate your body, a sauna uses high-temperature dry heat, and a steam room uses high-humidity wet heat.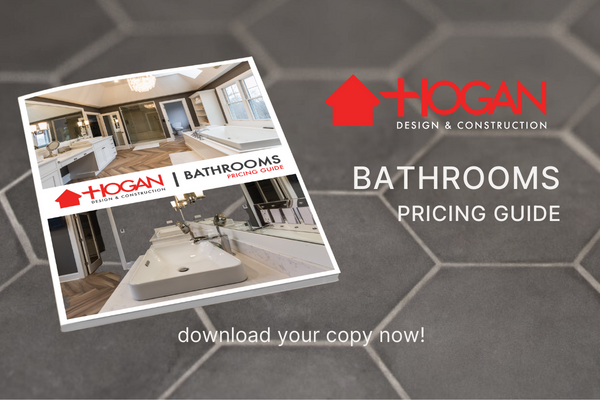 Building Blocks of a Steam Room
A dry sauna and a humid steam room may be as small as a large closet or as large as a small room. Both also contain a heat source, built-in bench seating, and well-fitted doors, but that's about where the similarities end.
While a flexible softwood like cedar is the material of choice for a hot, dry sauna, the intense swirling humidity that's generated inside a steam room calls for completely different design features and materials.
Steam generator
As a wall-to-wall, floor-to-ceiling enclosed space, a steam room is equipped with steam outlet heads that are powered by a generator and heating unit. When you use the digital control pad to activate the steam, an electric valve fills the generator with cold water. Much like an electric tea kettle, the generator gradually heats the water to a boil.
The steam created by the boiling water flows through in-wall pipe channels to the steam heads, or dispersers, which fill the room with tropical-level humidity that doesn't exceed 115 degrees.
The generator should be as close to the steam room as possible, and no more than 25 feet away. Depending on the size of your steam room, you may choose to conceal the generator unit beneath the built-in bench, or you may place it in an adjacent closet or attic space.

Design and materials
Because steam rises — and because the goal of sitting in a steam room is to be enveloped in a warm, vapory mist for 20 minutes — the space is designed with a lower, slightly sloped ceiling.
Keeping the ceiling between 7 and 8 feet high ensures steam is plentiful at bench-level while installing it on a slight angle helps ensure any residual drip travels away from the seating area before it falls to the floor.
Since a steam room is all about sitting inside a hot, humid cloud of air, all exposed surfaces (walls, floor, and ceiling) must be completely waterproof to keep moisture from creeping into adjacent areas of your home's structural framework.
This means installing a foundational layer of overlapping vapor-barrier material on all surfaces before finishing the room with non-porous tile or sealed stone. Be sure to choose a non-slip tile or stone for the floor as well as the built-in bench seat.
A well-fitted door
A steam room wouldn't be complete without a well-fitted, vapor-proof door that seals almost all the way around and opens outward for safety. A typical steam room door seals completely into the top and sides of its casing; the bottom remains unsealed to facilitate ventilation and make it easier to open and close.
Creating Your Own Steam Room
Incorporating a steam room in your bathroom renovation is a big job that's best left to the pros, even if you have considerable "do-it-yourself" experience.
On top of delivering smart planning solutions and unparalleled craftsmanship, the experienced design/build team at HDC will ensure your job is completed to perfection. This means assuring that exterior walls have adequate insulation, protecting the underlying framework of your home from moisture, and creating a leak-proof finish that functions flawlessly for many years to come.
For more home renovation tips, trends, and advice from the team at HDC, subscribe to our monthly e-newsletter, catch up on our weekly blog, or follow us on Facebook or Instagram.