In general, homeowners who seek professional help are satisfied with the outcome. When redesigning their kitchen or bathroom, homeowners frequently wonder what exactly a designer will contribute. It's a legitimate inquiry. Designing new spaces shouldn't be difficult because you use these rooms regularly and know what you want from the renovated ones, right?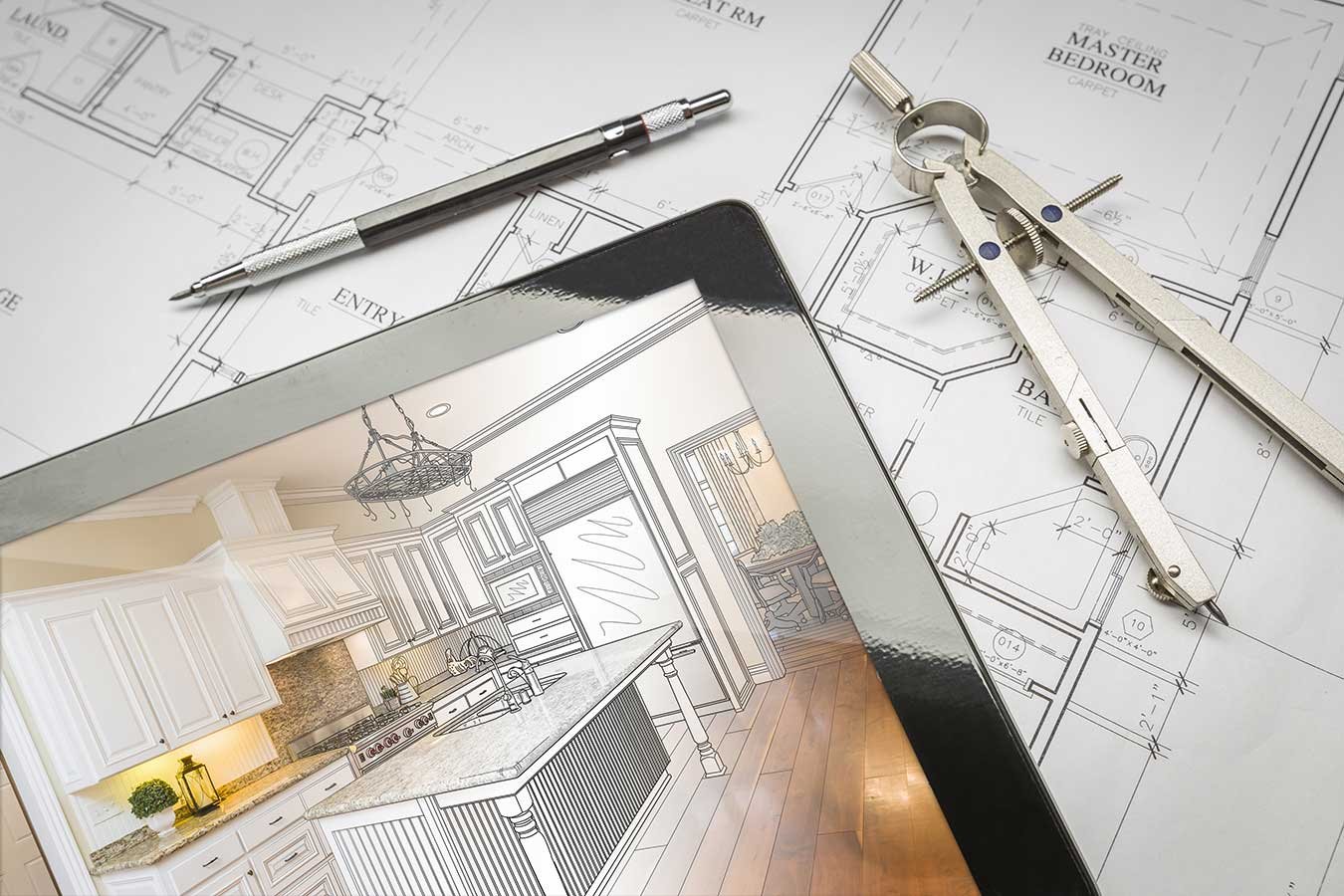 The solution is that talented designers—those who collaborate with qualified remodelers—have tricks up their sleeves to make these spaces more appealing, practical, and less expensive to construct. It's the kind of wisdom that comes from successfully accomplishing countless tasks.
Hogan Design & Construction (HDC) is a company built from a vision. A vision to create building experiences that exceed our clients' and community's expectations. We are here to provide beautiful and functional solutions, from design to construction, for all your remodeling projects and Design-Build Package Options. We offer different design/build packages to deliver to your individual needs and budget.
A skilled custom designer will understand how to modify a place to your needs. Yes, you've been using your kitchen or bathroom for years and have a wish list of changes, but do you also know how to make the most of your workspace, ergonomics, storage, and lighting? You might not have anticipated how each of these will affect how you live your daily life.
The designer would undoubtedly want to speak with you about your list. What aspects of your present kitchen frustrate you or make you happy? The bar at the end of the island might be your favorite part, but you wish there were more counter space in front of the microwave. Another possibility is that you've been bemoaning the oil and spice jars that clutter the countertop due to a lack of accessible storage. Before the initial meeting, jot down everything that comes to mind.
The designer will also want to know who will eat and cook the food you prepare. The requirements of a working spouse who frequently eats out and a family with children who frequently host guests for dinner will differ. A dedicated baker who enjoys rolling dough might prefer a different work surface than someone for whom bacon and eggs constitute a complex meal.
The designer will also know which surfaces, appliances, fixtures, and cabinets withstand the test of time and which manufacturers will uphold their warranties.
You can choose an aesthetic with the designer's assistance. The designer can assist you in finding a look that is modern (if that's what you want) and harmonizes with the rest of your home because they keep up with the most recent fashions, color palettes, and designs.
You are the key to everything in this. The designer will give possibilities and guide you as you make decisions rather than dictating your requirements. Your individual wants and preferences are the main priorities. At the same time, the designer will guarantee that the finished areas adhere to the best standards, including user-friendly layouts.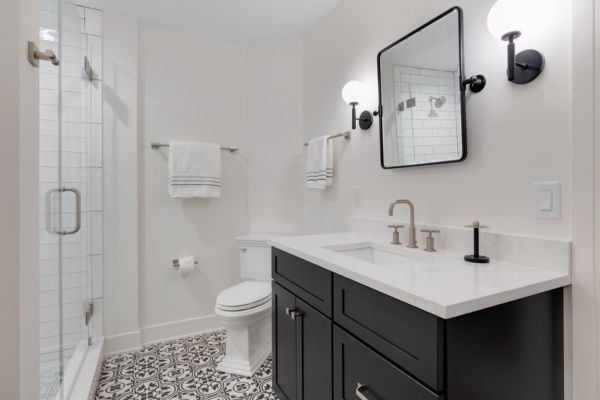 Last but not least, the designer will carefully measure the area before sketching the floor plans and technical specifications that the installers will need to complete a thorough installation. Good drawings require careful consideration of many little details, such as the ideal location for the shower controls.
The key takeaway is that effective design ensures that every component of your new kitchen or bathroom supports the overall structure. Making many wise decisions will get you there, and most individuals will benefit from assistance from someone who knows which decisions are most likely to be profitable. In fact, we see that individuals who collaborate closely with a design expert are the ones who are pleased with their new kitchens and bathrooms. It's all part of an efficient and creative home remodeling project process.
And speaking of process … Hogan Design & Construction's proven process has been developed and honed since our inception. Our longevity, craftsmanship, and construction expertise are just some of the reasons homeowners in Northern Illinois and the Chicagoland area keep coming back to HDC. We have built a reputation based on our integrity, dependability, high-quality work, and excellent customer service & satisfaction. We don't just build spaces. We develop long-lasting relationships that deliver your dreams.
To get your own project started, contact us today or learn more by reading our remodeling blog. For more home-related tips, trends, and advice from Hogan Design & Construction, subscribe to our monthly e-newsletter, read our blog, or follow us on Facebook and Instagram.