A finished basement is like a blank canvas: a little imagination, the right design approach, and superior craftsmanship are all it takes to turn it into a useful and enjoyable space that enhances your life and increases the value of your home.
Here at HDC, we've been helping people transform the most important rooms in their homes — including their expansive, empty basements — into functional, inspiring spaces for two decades and counting.
As one of the most open and sizable spaces in any home, a finished basement has unlimited potential. It can become a second family room, a child's playroom, a dedicated game, music, or craft room, a place to showcase a special collection or even a chic entertainment area with a built-in wine cellar.

VIEW Our Complete Basement Portfolio
Basement renovation options may be endless, but two standout solutions — the multipurpose media room and the cinematic home theater — are perennial favorites. This starter guide can help you begin planning either one.
Home Theater or Media Room?
"Home theater" and "media room" may seem like interchangeable terms used to describe any room centered around a large flat-screen television and a state-of-the-art sound system, but these spaces are considerably different, both in how they're designed and how they're used.
A media room is a multipurpose space that's typically outfitted with an extra-large flat-screen TV, surround sound, and comfortable, flexible seating; it may also have a dedicated wet bar or food prep area.
A home theater, on the other hand, is designed to recreate the full cinematic experience in the comfort of your own home. It typically features a wall-to-wall flat-panel screen, a cutting-edge projector, digital surround sound, adjustable lighting, and fixed "movie theater" seating.
Curious About

Remodeling

Costs

?
Whether you're thinking about a bathroom, kitchen, basement remodel or, new home addition our pricing guides are here to help you understand what to expect before you begin your dream home remodeling project. Don't miss out on this valuable and FREE resource!
The Making of A Media Room
If you enjoy binge-watching your favorite series, watching the big game with friends, cozying up with your family for movie night, or all of the above, a media room is a welcoming and versatile space for gathering, watching, and entertaining. Design elements include:
An oversized screen
Screen size is everything in a media room. On top of defining the space and providing a major "wow" factor, an oversized screen helps ensure optimal viewing from almost anywhere in the room. The HDC design team can help you select the right screen for your space.
Acoustic-focused design
In addition to creating ultra-real surround sound with the right speaker system, a media room incorporates sound-absorbent design features to keep the auditory experience as balanced as possible. Carpeting, draperies, paneling, upholstered furniture, and built-in shelving can all enhance the acoustics in your space.
Flexible seating options
A media room is about enjoying screen time and facilitating conversations. Flexible seating can help you achieve both objectives: choose an inviting sofa or a comfortable pair of loveseats to define your space, and use side chairs and ottomans to reconfigure your space with ease.
Creating A Cinematic Experience
A home theater is an in-home recreation of the pure cinematic experience, complete with an immense screen, sophisticated projection and sound, rows of fixed seating, and subtle lighting.
Just like the real cinema, a well-planned home theater fades into the background as soon as the movie starts and the lights go down. Design elements include:
Cinema screen and sound
Much of the magic of going to the movies is in the anticipation you experience when the room goes dark and the screen comes alive with "talking pictures." A high-definition screen and a state-of-the-art sound system are two halves of a magical whole in any home theater.
While your overall budget will guide your choices, there are exceptional screen and speaker options in every price range. Use this concise planning guide to learn about the wide range of home theater technology components that are currently available.
Subtle, dimmable lighting
As a hallmark feature of the cinema experience, subdued, dimmable lighting preserves optimal picture quality. Wall-mounted sconces that provide soft, ambient illumination prevent light from falling directly on the screen; remote control dimmers make it easy to turn the lights all the way down at the touch of a button.
Movie theater ambiance
Dark walls, comfortable seating, and an acoustic environment that absorbs sound are other important aspects of the cinema experience that home theater design aims to replicate.
This means forward-facing seats arranged in rows so that everyone gets the full experience; it may also mean moody-hued walls, blacked-out windows, carpeted floors, luxurious draperies, and acoustic wall panels.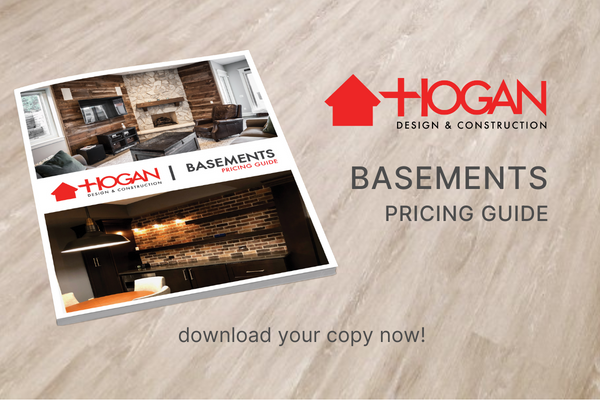 Making the Right Choice
For as similar as they are, a media room and a home theater really couldn't be more different — one is a flexible entertainment center for family and friends, while the other transports you to the cinema.
A media room is an ideal solution if movies, shows, sports games, and music are an integral part of your social gatherings, especially if your family room isn't up to the task. But if you're an avid film buff who'd like to recreate the cinematic experience at home, there's nothing better than a home theater.
If you're ready to maximize the square footage of your home and realize the full potential of your basement through superior design and craftsmanship, we can help. Get started with our virtual design services here.
For more home renovation tips, trends, and advice from the team at HDC, subscribe to our monthly e-newsletter, catch up on our weekly blog, or follow us on Facebook or Instagram.