As a Design-Build firm that specializes in kitchen renovations, we get a lot of questions about countertop material options here at Hogan Design & Construction:
"We want a kitchen countertop that's just as durable as it is beautiful, what are our choices?"
"We cook and entertain a lot. Which kitchen countertop materials age well with heavy use?"
"What's the best natural material for kitchen countertops?"
"How do engineered quartz countertops compare to natural stone surfaces like granite?"
To help you make sense of your options, we've been exploring the pros and cons of several sought-after kitchen countertop materials in our weekly blog. Today, we'll wrap up the series with a quick, bullet-point guide that covers the benefits and drawbacks of every major option:
Quartz
As one of the hardest minerals on earth, quartz is one of the most durable, hardwearing kitchen countertop materials available. Although quartz is a natural substance, quartz countertops are an engineered stone product made of quartz particles and other minerals bound together by resins and shaped into custom-fabricated slabs.
Pros of quartz:
Incredible fabrication and design versatility

Very durable; resists scratching and staining

Nonporous

and antimicrobial (no need to seal)

Environmentally friendly countertop material
Cons of quartz:
Expensive; can cost as much as natural stone
Heat-resistant, but still vulnerable to extreme heat
Not a good option for outdoor kitchen spaces
Soapstone
With its light or dark grey color, subtle veining, milky finish, and ever-evolving patina, soapstone offers the best of both worlds: dramatic beauty and exceptional durability. While it's relatively soft, it's also very dense; soapstone particles are so compact that they form a non-porous surface that's virtually impervious to stains.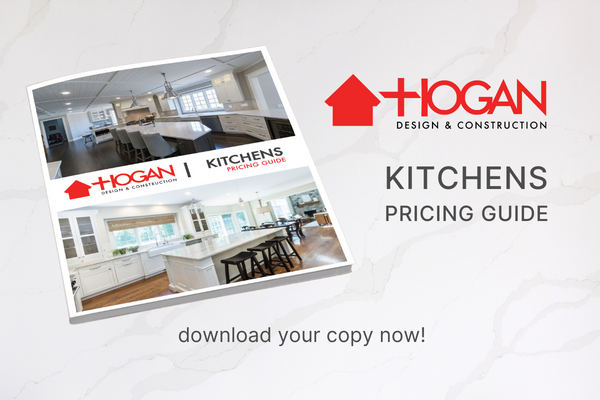 Pros of soapstone:
Classic; suits a wide range of design aesthetics
Nonporous and antimicrobial (no need to seal)
Resistant to heat, staining, and stress (won't crack)
Eco-friendly natural material; can be recycled
Cons of soapstone:
Pricey

; cost is on par with other natural stone surfaces
Vulnerable to scratches, but you can sand them out
Ages best when treated with mineral oil occasionally
Granite
As a countertop material, "gold-standard" granite offers the perfect blend of form and function. But that's not the only reason homeowners continue to choose it for their kitchens time and time again — granite also possesses a rare duality that makes it feel just as elegant and luxurious as it is natural and earthy.
Pros of granite
Natural, organic beauty; each slab is totally unique
Thousands of different color and pattern combinations
Remarkably durable, hard-wearing, and heat-resistant
Adds to home value (good return on investment)
Cons of granite
Expensive; often one of the costliest options
Variably porous; requires sealing every year
Difficult to repair properly if it chips or cracks
Slabs may have noticeable imperfections
Marble
Few natural materials exude as much opulence as marble — this refined, high-end countertop surface brings instant luxury to any kitchen. Distinguished by its sublime, characteristic veining, marble comes in a wide array of hues and dramatic color combinations: stunning white marble may have cream, grey, or black veining, while dramatic black marble may have eye-catching white or gold veining.
Pros of marble:
Incomparable natural beauty; timeless appeal
Heat resistant and relatively durable
Adds to home value (good return on investment)
Cuts more smoothly; more design options
Cons of marble:
Porous; stains easily even when sealed
Vulnerable to scratches (especially polished marble)
More temperamental than granite or quartz
Often as expensive than granite and quartz
Wood and Butcher Block
Warm and charming wood and butcher block countertops are full of natural character. Traditional wood surfaces are usually allocated to lower traffic uses, like islands and peninsulas that double as eating areas. Butcher block countertops, which consist of strips of wood that are pressed and bonded together to form a slab, serve as proper work surfaces.
Pros of wood / butcher block
Relatively affordable, mid-priced option
Vast array of wood choices and design styles
Long-lasting with proper care (monthly sealing)
Easy to keep clean; can remove most stains
Eco-friendly (

reclaimed

; sustainably sourced)
Cons of wood / butcher block
Adverse to moisture; vulnerable to

water damage

Prone to scratching (but can be repaired easily)
Maintenance requires monthly oiling and sealing
Bacteria can be a problem if it's not maintained
Concrete
Far from the cold, impersonal grey slabs you might expect if you equate this foundational building material with sidewalks, concrete makes a warm, gleaming, and remarkably stylish work surface suitable for almost any kitchen. From its shape, edging, and thickness to its color, texture, and finish, every aspect of this ultra-strong, functional beauty can be crafted to your vision.
Pros of concrete
Very versatile, fully customizable material
Easy to incorporate integrated sinks and drain boards
Strong and durable; resistant to heat and scratches
Adds to home value (good return on investment)
Cons of concrete
Very heavy; may require structural reinforcement
Surface is fairly porous; requires regular sealing
Can develop hairline cracks as time goes on
Less eco-friendly; uses

sand

, a fast-depleting resource
Stainless Steel
It makes sense that stainless steel is the countertop material of choice in professional kitchens: it's heat resistant, extremely durable, easy to maintain, and even easier to keep clean. With their crisp lines and modern feel, stainless steel countertops are seamless and fabricated to your specifications.
Pros of stainless steel
Impervious to stains (it's right there in the name!)
Impervious to heat and water; won't scorch or rust
Doesn't require sealing or routine maintenance
Eco-friendly material that's fully recyclable
Adds to home value (good return on investment)
Cons of stainless steel
Relatively "noisy" surface material
More vulnerable to scratches and dings
Doesn't fit many design aesthetics
Recycled Glass
Made from materials gathered through curbside recycling and demolished buildings, recycled glass is combined with resin or cement binders and formed into a countertop slab. A recycled glass countertop may be translucent, opaque, or colored; it may also be smooth or embedded with texture. Many feature a terrazzo-style mosaic of joyful flecks and shards across the surface.
Pros of recycled glass
Available in a broad range of colors and styles

Versatile

; can be bright and cheery or warm and rich
Can be formed into unique

shapes and contours

Nonporous; doesn't stain or require sealing
Durable, heat-resistant, and easy to keep clean
Cons of recycled glass
Can still crack or chip, and is costly to repair
Less eco-friendly unless locally made
Pricey; can cost as much as natural stone
Ceramic and Porcelain Tiles
Yes, the very same material that makes such a wonderful kitchen backsplash also makes for a statement-making countertop surface. Durable and easy to clean, ceramic and porcelain tiles come in an exceptionally wide array of colors, styles, and design options — you can even get tiles that look like marble, wood, or cork.
Pros of ceramic and porcelain tile
Enormous range of design options
Nonporous and stain-resistant (if sealed)
Resistant to heat and scorching
Less costly than natural stone and quartz
Cons of ceramic and porcelain tile
While durable, tiles can still crack
Grout lines can be difficult to clean
Grout must be sealed regularly
Custom tiles can be very expensive
Solid Surface
First manufactured half a century ago, solid surface countertops are made of a dense blend of acrylic particles and resins that are pressed into sheets and joined together with undetectable seams. Once regarded as a premium, ultra-modern alternative to the natural stone surfaces they sought to mimic, solid surface countertops are an ideal choice for mid-range kitchens.
Pros of solid surface
Many colors, styles, and stone-inspired patterns
Nonporous, antimicrobial, and waterproof
Stain-resistant; scratches can be easily repaired
Mid-priced, budget-friendly alternative to quartz
Cons of solid surface
Relatively soft; prone to scratches and dings
Vulnerable to heat damage; may scorch or warp
No longer considered a "luxury" material
Laminate
As a popular element of retro kitchen design — especially mid-century modern — laminate countertops are plastic-coated synthetic sheets bonded to a particleboard (MDF) core. With its smooth, easy-to-clean surface, laminate can be custom fabricated or purchased in pre-formed segments. Laminate surfaces are available in thousands of colors, styles, and patterns.
Pros of laminate
Very easy to keep clean and maintain
Wide range of design aesthetics and options
Affordable; one of the lowest-cost surfaces
Cons of laminate
Visible seams; may appear "cheap"
Prone to scratches, dings, and chips
Vulnerable to heat and delamination
Shorter lifespan than other materials
Doesn't bring added home value
For more home-related tips, trends, and advice from Hogan Design & Construction, subscribe to our monthly e-newsletter, read our weekly blog, or follow us on Facebook and Instagram.