While there may be no such thing as a wrong opinion, most people can explain with absolute certainty why taking a shower beats taking a bath, or vice versa.

Bathroom Design & Build by Hogan Design & Construction
No matter how intense it gets, the shower versus bath debate is of little importance — unless, of course, you're about to remodel your main bathroom.
Of all the details and decisions that go into a major bathroom renovation project, none is more impactful on the room's final look, feel, and layout (or on your budget) than your choice of tub, shower, or both.

VIEW Our Complete Bathroom Portfolio
These considerations can help you make the right choice for both your space and your life.
Personal Bathing Preference
Whether you're a "shower person" or a "bath person" at heart, chances are you're a shower person by default most days of the week, when self-care is a quick and automatic process for most busy adults, not a leisurely activity.
To put it another way, showers are more of a necessity and baths are more of an indulgence for most people, including those who enjoy taking baths as often as they can.
The bottom line? Even if you have another shower in your home, your main bathroom redesign should definitely include a shower if showering is a standard part of your daily self-care routine.
Current and Future Purpose
Given the overwhelming popularity of daily showers (versus daily baths), it's probably safe to assume that 99 in 100 people consider a shower to be a must-have for any main bathroom. So why bother with a tub at all?
While it's true that a tub is simply a more relaxed (i.e. weekend) bathing option for some, it's a necessity for many others. Young families need a tub to bathe their babies and small children; dog owners who don't want to have to rely on a groomer also benefit from having a tub.
Basically, if you have young children or are planning to in the near future, a bathtub is just as much of a must-have as a shower. Likewise, if you're a grandparent with young grandchildren who regularly stay in your home, it's helpful to have a tub.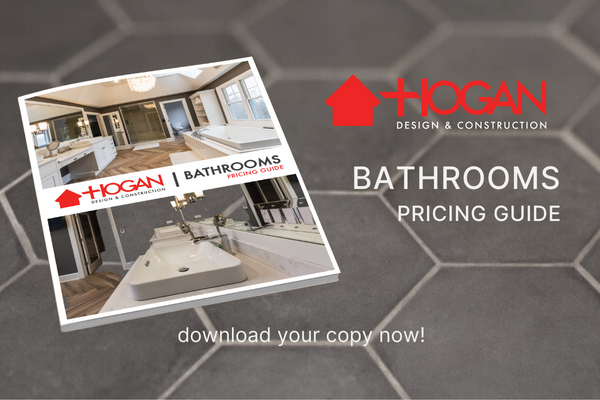 Bathroom Layout and Space
The layout and overall square footage of your new bathroom can help narrow your options when it comes to choosing between a shower, tub, or both.
Assuming you want both a shower and a tub in your remodeled bathroom — and assuming you don't have the space to accommodate both — you'll have to pick one or go with a conventional tub/shower combo.
A walk-in shower can be an ideal choice, however, especially if space is at a premium and you already have a second bathroom with a tub. If your current tub is rarely used or already serves as the designated bathing place for your kids, a walk-in shower can help you make the most of the available square footage.
The average bathroom is about 40 square feet, while a standard tub is 15 square feet and the average walk-in shower is 12 square feet. Gaining an extra 8% of floor space may not sound like much, but it can make a world of difference in a small space that sees a lot of activity.
Water Use and Green Living
Most people select a tub, shower, or tub/shower combo for their main bathroom renovation based on whether they have a use for a tub and/or whether they already have a tub elsewhere in their home.
But those aren't the only factors you should consider when making your decision. If green living is important to you, you should know how your choice can affect your water usage.
Showers are generally a more ecological choice, as the average shower uses less water than the average bath, even when you don't fill the tub: an 8-minute shower uses about 17 gallons of water, while the typical bath uses about 24 gallons of water.
Given that bathing accounts for the third-largest use of water in the average home, opting for a shower is always the greener choice. Installing a low-flow showerhead, which conserves water and heating energy without sacrificing water pressure, can make your shower even greener.
Tub & Shower Design & Build by Hogan Design & Construction
Upfront Cost, Long-Term Value
Done well, any remodeling project adds value to your home that helps offset its up-front cost. But you still have to consider your up-front costs, especially if your renovation budget is small or limited.
Some 65% of homeowners choose a prefabricated tub/shower combo for their main bathroom simply because it's usually the most cost-effective option, meaning it offers full functionality at an affordable price.
A stand-alone tub is the next most affordable solution, costing, on average, about $3,000 to install. It costs about double that amount, or an average of $6,000, to install a walk-in shower. The cost of a standard shower stall is comparable to that of a stand-alone tub.
After you determine what you want (walk-in shower and/or stand-alone tub, or a shower/tub combo), see what's available in your price range. Your choices could increase the resale value of your home by as much as 20%.
Making Your Final Decision
When it comes to selecting the best bathing option for your main bathroom, function arguably outweighs all other considerations. If you have small children and/or a dog and you don't have another tub in your home, it's wise to include one in your renovation.
If only you or you and your partner will be using the main bathroom and you don't really take baths, a walk-in shower can be the perfect choice. This is especially true if you plan to age in place, as walk-in showers are a far safer choice than bathtubs for older adults.
And if your renovation decisions mean you won't have a tub anywhere in the house, don't worry too much — not having a tub can make your home a bit harder to sell in the future, but it won't necessarily lower its resale value.
If possible, you can offset your shower-only choice by putting plumbing in place for a tub (even if it's behind a wall) to give any future owners the option of adding a tub.
As home remodeling experts, the team at Hogan Design & Construction knows that there's a lot to consider when deciding what to include in your main bathroom renovation. We can help you make sense of your options so you end up with a bathroom that both meets your needs and exceeds your expectations.

For more home-related tips from HDC, subscribe to our monthly e-newsletter or follow us on Facebook or Instagram.