When contemplating a home renovation, it's crucial to approach the process with well-defined design, construction, and budgetary plans.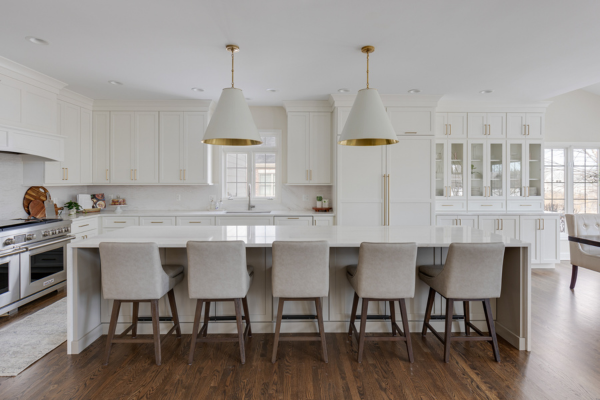 Creating an organized checklist for your home renovation can enhance efficiency and ensure that all necessary tasks are addressed and most if not all, costs are anticipated. Whether you're considering a complete home renovation or focusing on specific rooms, initiating the planning process early will set you up for success as you progress through the project. Read on to discover key considerations to ensure you are anticipating all your renovation costs and financial options.
Define Your Project Goals
Home renovations are a great way to spruce up your home and revitalize the areas you wish to upgrade. Depending on what you're looking to do, that'll impact the time and money it'll cost for the renovation. Having every nook of your home truly function for your needs is priceless. but to achieve it, renovating an entire home can be time-consuming and, in reality, costly. Because of this, it's important to define your project goals early on so you have a clear idea of what you want to accomplish. Start by tackling the renovation room by room. Consider breaking down what you would like to have done in each space, as it can help alleviate any stress that comes from doing too much at once. Write down the upgrades or adjustments that you want to make for each room, along with an estimated timeline of when you'd like each room to be completed.
Get Help
Once you have identified the upgrades that you want to make along with an estimated timeline to complete the work, take time to research how you want to tackle the project. Are the upgrades less involved and potentially DIY or easily completed by a handyman? Or, do the projects have many moving parts that would be better handled by more experienced professionals, like a design-build firm or a general contractor? If it is the latter, we recommend getting at least three estimates, but be sure to understand what services are included with each estimate. These estimates will help you set a realistic budget as well.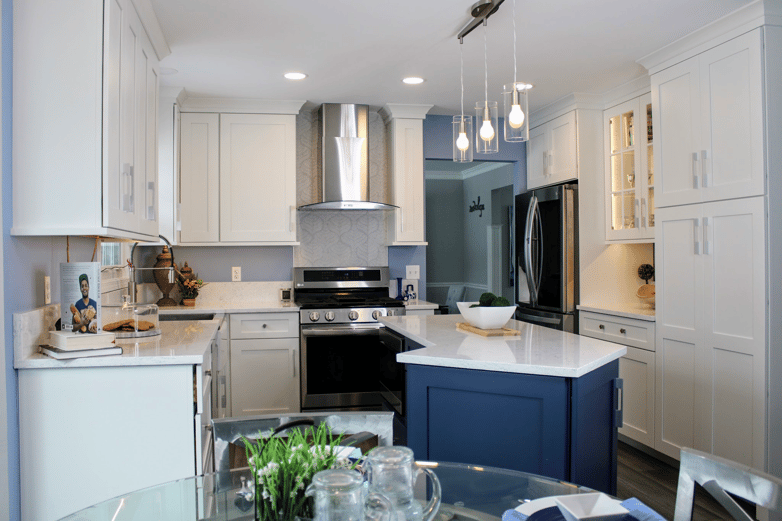 Set a Budget
When starting the renovation process, it's essential that you set a budget. Oftentimes, renovation projects can get expensive fast, causing you to spend more than you originally anticipated. Due to that, setting a budget beforehand is crucial to ensuring that you stay within your means and don't spend too much. When creating your budget, take note of everything that you want to be done, along with the supplies and equipment you'll need to complete the project. If you are working with a contractor or design-build firm, they should help you define these costs.
Since whole home renovation projects can be expensive, it's important to make sure that you can afford to move forward with all your projects before you begin. Making sure you have taken the time to create full design and construction plans will help you stick to your budget.
Once you start construction, there will be a lot of different expenses coming in with different payment schedules. Consider looking into loan debt consolidation to manage your expenses. This allows you to bundle your current and upcoming renovation debts into one monthly payment, saving you money on interest and making the payment process more manageable.
Expect Unexpected Costs
Renovations rarely go entirely as planned, no matter how meticulously you prepare. Unexpected issues can arise, and selected items may be discontinued or delayed, and a change order will be made to accommodate, which could add additional costs. Some unexpected costs that may arise include structural repairs, unforeseen electrical or plumbing upgrades, design and architectural fees (if not working with a design-build group), or even asbestos/mold remediation. Often these issues are only discovered when the renovation process begins.
Be prepared for these possibilities by accounting for potential unexpected costs in your budget. By setting aside a section specifically for unforeseen expenses, you'll be better equipped to handle any surprise financial burdens that may arise and allow you to comfortably address and fix these problems without the added stress of financial strain.
Investing in a home renovation can be stressful, but it is truly rewarding as well. It will not only result in new updated spaces for you to enjoy, but it'll also help to increase the overall property value of your home, should you choose to sell in the future. Yes, renovations can be time-consuming and costly, but with enough preparation and research, you can save yourself stress, time, and money.
For more home-related tips, trends, and advice from Hogan Design & Construction, subscribe to our monthly e-newsletter, read our weekly blog, or follow us on Facebook and Instagram.