Unless you recently remodeled your kitchen or just moved into a custom-built home that was designed to your specifications, you've probably thought about upgrading your kitchen — the central hub of your home where so much daily living takes place.
It's where you prepare every meal, connect with family, and visit with friends; these days, it may also be where you get some of your remote work done. Either way, chances are you've spent a lot more time in your kitchen since the pandemic arrived.
If becoming well acquainted with your kitchen has made you focus on all the things you'd like to change about it, you're not alone. But before you start making any renovation plans, it's worth considering the top kitchen design trends for 2022:
1. Versatile, Eye-Catching Cabinetry
Shaker-style kitchen cabinets enjoyed a surge in popularity last year, and they're expected to remain the top choice for many homeowners in 2022, as well. As a mainstay of the transitional interior design aesthetic, shaker-style cabinets blend in seamlessly with almost any décor style.
Eye-catching cabinetry is also at the forefront of kitchen design trends. More people are expected to choose cabinets in eclectic vintage hues or bright jewel tones that bring dimension and drama to an otherwise neutral palette. Not ready to commit to a roomful of colorful cabinets? Create a vivid focal point with your kitchen island or butler's pantry instead.
2. Distinctive High-End Countertops
Splurge-worthy kitchen countertops are at the top of renovating homeowners' "must-have" list every year — after all, statement-making countertops that are equally beautiful, durable, and practical are always a game-changing design element and a great investment.
For 2022, kitchen renovation and design experts are anticipating more marble countertops, including gorgeous green marble work surfaces (side note: mid-tone greens are expected to show up in new and remodeled kitchens across the country this year). Newer countertop materials like travertine and quartzite are also on the trending list.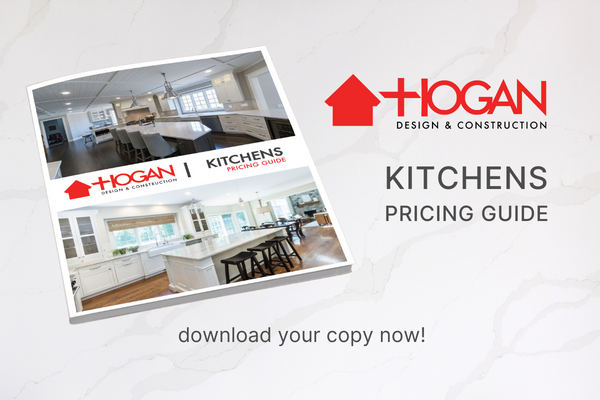 3. Unique Tiles and Seamless Backsplashes
Subway tile backsplashes may have officially made it into the cannon of classic contemporary kitchen design, but renovating homeowners are craving something entirely different this year. To that end, you can expect to see more unique tiling options— specifically tiles with texture and dimension — for backsplashes.
Kitchen remodelers and interior designers have also been seeing new and interesting tile treatments that put this easy-to-clean surface front-and-center. This year, they expect to see more tile in unexpected places, like tiled windowsills. Also on trend for 2022? The seamless unification of countertop and backsplash by using the same material (whether it's tile, natural stone slabs, or something else) for both.
4. Extra-Large Kitchen Islands
Kitchens have always been busy, multifunctional spaces, but these days, they're being utilized to the max. As people began renovating their homes earlier in the pandemic, a clear trend — one that fulfills the need for maximal functionality — emerged: extra-large kitchen islands with loads of base cabinet and drawer storage, and plenty of counter space for extra seating, too.
We've already covered this top renovation "must-have" in a recent blog, but it's worth repeating simply because kitchen islands are still getting larger, and oversized islands (bigger than 7 square feet) are a still leading kitchen design trend of 2022.
5. Customized High-Tech Appliances
After a long pandemic of countless homecooked meals, many people are finally ready to splurge on the big-ticket kitchen appliances they've been dreaming about for years. But in 2022, not just any luxury appliance will do — renovating homeowners are looking for high-end products that offer first-rate customization and flexible design options.
From smart sub-zero refrigerators with touch-screen control to custom face paneling that seamlessly integrates your appliances with your cabinetry, designer appliances are more in-demand than ever before. Also in high demand for 2022? Induction ranges. They may be expensive, but this electric alternative to the conventional gas range is a safer, greener option that causes less air pollution. They've been popular in Europe for many years, particularly in professional kitchens.
For more home-related tips, trends, and advice from Hogan Design & Construction, subscribe to our monthly e-newsletter, read our weekly blog, or follow us on Facebook and Instagram.