It takes time (patience), resources (a definitive budget), and vision (openness to all the design possibilities) to undertake any home renovation project, especially one with an immense scope. It's not surprising, then, that these foundational elements of the remodeling process are top of mind for homeowners who are about to embark on a whole home renovation.
Indeed, these are the three primary questions that drive the start of the renovation process:
"Can you help me re-envision my space?"
"What will it cost to bring my dream space to life?"
"How long will it take to complete my remodel?"
While each of these inquiries is equally important, the last question is the one that tends to become most pressing as the remodeling process unfolds from one phase to the next.
Here at Hogan Design & Construction, we're acutely aware of the prevailing conception that a whole home renovation is usually a nightmare project, with deadlines that invariably spin out of control. But while this mythology may be rooted in common experience, it definitely doesn't have to be this way.
Here, we explore scheduling, timeframes, delays, and other planning factors that can affect the duration of any remodeling project, including large-scale, whole home renovations.
Renovation Schedules, Timeframes, and Deadlines
Let's face it — for as exciting as it is to commence a full-scale remodel, it can also be pretty daunting. Before any home renovation timelines are even drawn up, you already know you can expect to be living in a noisy, messy, ever-shifting "work in progress" for several months, with little privacy during the workday.
Maintaining sanity during a long-term design/build project like a full home remodel requires an awareness of — you guessed it — how long it takes to renovate a whole house. Setting clear and accurate timeline expectations and keeping the lines of communication open are key.
When you work with a reputable design-build firm like HDC, you receive a detailed schedule that begins with a start date, offers a precise timeframe for demolition, and provides a reliable projected timetable for material delivery and installation.
We also let you know that up-front delays can be common, especially for larger projects like a whole home renovation. Most added wait time is related to inspection delays, material arrival delays, or subcontractor delays. At HDC, we anticipate some amount of "unexpected" delay or time spent waiting, and build those days into the schedule accordingly.
How Long Does It Take to Fully Remodel a House?
So… just how long does it take to renovate a house? Every project is different, but typically, you can expect a whole house remodeling project to last anywhere from 16 weeks (4 months) to 24 weeks (6 months). More involved projects or projects that encounter several unforeseen delays may take longer.
Experienced whole-house remodel contractors can evaluate your desired project scope and give you a reliable idea of how long your planned renovation should take. Remember, every custom home renovation is a one-of-a-kind project with its own challenges and variables. That means every home remodel has its own unique schedule.
Extra time margins are built in at certain points in the timetable to allow for the inevitable inconsistencies like bad weather during outdoor construction days, unexpected surprises during demolition (like mold or wood rot), and increasingly common supply chain material hold-ups (backorders, order postponements, and delivery delays).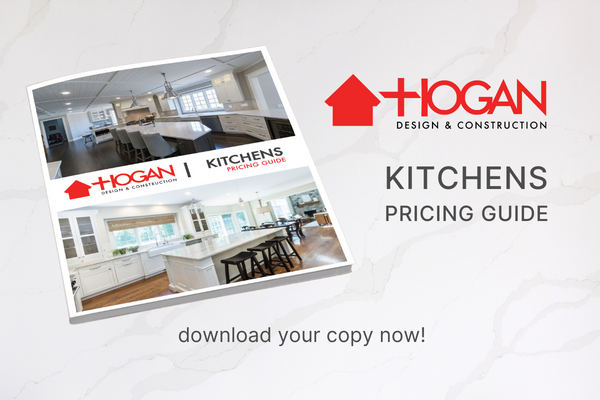 How Long Does a Full Gut Remodel Take?
But, you may ask, how long does it take to gut a house and remodel it from scratch? As always, the answer depends on the project scope. But as with any gut renovation, whether it's a gut kitchen remodel, a gut bathroom remodel, or a gut home remodel, renovating from scratch will always take longer than renovating within your existing walls.
As the most extensive whole home renovation type, a gut rehab means starting from scratch. Gutting a home means taking it down to the studs or framework, which may include knocking down and/or reconfiguring interior walls. From design and materials to construction and labor, gutting and renovating a house is the most intensive home remodeling process in every way.
What Comes First When Remodeling a Whole Home?
After the discovery process — or the initial time during which you interview designers and contractors or full-service design build firms like HDC — you hire your professional of choice and sign a contract. This document includes a description of the renovation project, products and materials being used, payment schedules, projected start and finish dates, and procedures for change orders.
Phase one: Design and budgeting
Depending on the scope of your project, whether you need surveys, how long engineering takes, and how many design revisions you make, the design phase can last from a minimum of 6 weeks to 3-4 months.
Because a lot of planning, drawing creation, budgeting, and meetings occur during this stage, this phase tends to be longer for big projects like full house remodels.
Phase two: Prep and construction
This phase includes securing HOA approvals (when applicable) and ordering the correct city approvals, permits, and inspections (all of which can take about a month). This phase also includes ordering materials and locking in schedules for the work crew and subcontractors.
Once prep is done, your project moves into the construction phase. This is where the bulk of the work takes place, and hence the stage that has the greatest impact on the overall timeline.
Keeping track from start to finish
When you work with HDC, you always have an updated schedule, guaranteed. Your project manager reviews the schedule with you before and during the build. Additionally, our online system allows you to check in on and track your project any time, day or night, via computer or smartphone app.
Get Started with Our Comprehensive Pricing Guides
At HDC, we believe that open communication and accurate, comprehensive information are key to every successful renovation project, no matter how large or small it happens to be. That's why we've developed four comprehensive pricing guides to help you understand what you can expect when you begin conversations surrounding your upcoming renovation project:
Our guides offer price ranges based on current Chicagoland area building and remodeling cost estimates, as well as our own 20+ years of experience within the industry. We serve clients in northern Illinois (Wheaton, Glen Ellyn, Lombard, Geneva, St. Charles, and Batavia) as well as southern Wisconsin (Lake Geneva, Lakes Delavan, Fontana, and Genoa City).
Although the figures listed in these resources are only approximate estimates, they can help you gain valuable insight into what you can expect before you even set up your first meeting with our team.
If you're ready to take the first step toward your dream renovation project — whether it's your whole home, a roomy addition, or just a single room remodel — give us a call or fill out our easy online contact form today. We're ready to help you make your dream space a reality.
For more home-related tips, trends, and advice from HDC, read our regular blog, subscribe to our monthly e-newsletter, or follow us on Facebook and Instagram.