Springtime is the best time to start fresh, whether decluttering your closet, starting a new DIY project, or trying out a new home trend. Before the summer season rolls in hot, consider revamping your outdoor deck area. This can be a simple addition that adds lasting impact or a whole new patio area to your backyard. 2023 has offered plenty of new beginnings and trends, so let's look at some inspiring deck designs that can add extra value to your home.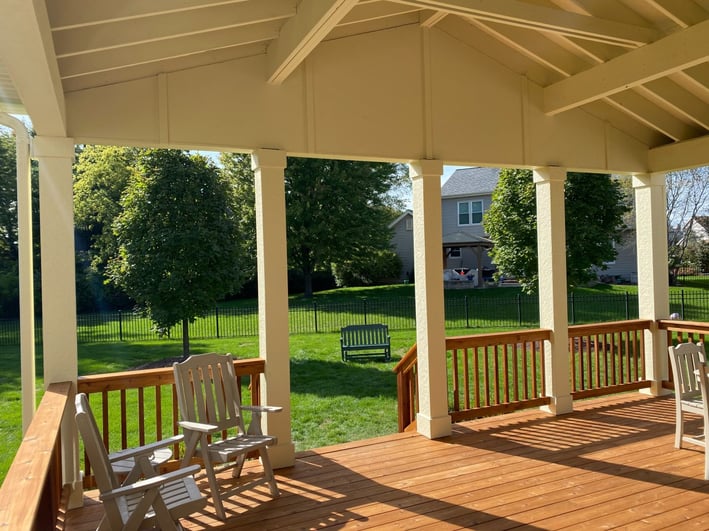 Why a Deck Adds Value to a Home
After a long pandemic, many homeowners shifted their mindset and values to what they want in their homes. Being restricted to just their homes bought a surge in additional space, specifically in the outdoor area. That's why many homeowners decided not to move and instead build out their space by adding a backyard deck. Building a wood or composite deck has been shown to increase happiness in homeowners by 81%. Not just personal happiness, but a deck's value increases the home's value by up to 68% when it's time to sell. Hopefully, the numbers convinced you, so let's check out some different options you can use when creating your dream deck.
Mix and Match with Textures and Colors
2023 has seen a revitalization of the old while ushering in the new. We've seen classic styles revamped with new and fresh textures or colors. You can apply this overarching theme to your deck by mixing and matching different colors and textures. Think of two-tone composite decks or blending wood with stone. It gives a unique twist visually that isn't easily recreated, making it highly valuable.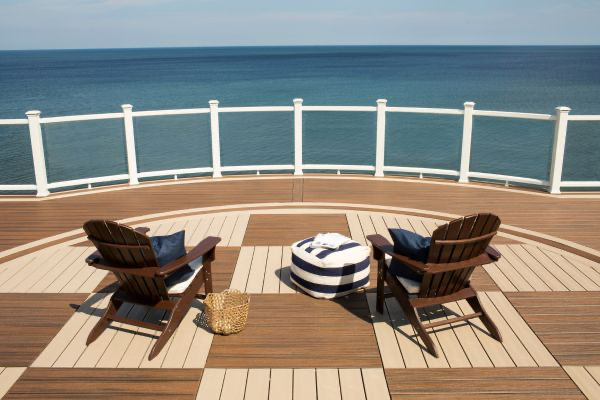 Year- Round Spaces
With the housing market fluctuating, more homeowners are looking to expand on what they currently have rather than relocate. With this mindset, a popular 2023 trend will be an indoor deck, taking advantage of being a year-round space while still feeling outdoors. Opt for a screened-in porch or add giant sliding doors that can easily open up to let the outdoors inside.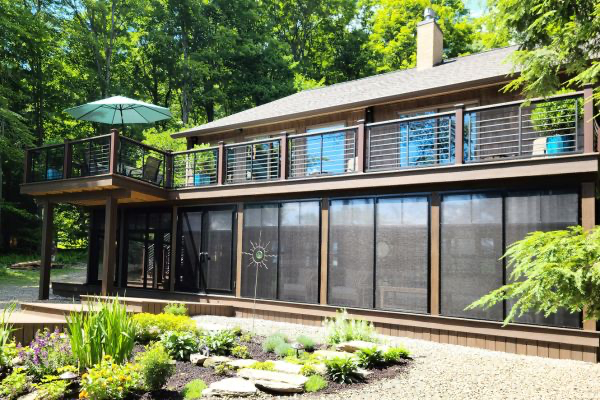 Outdoor Kitchens and Bars
One way to bond with others is over a shared meal. To keep the food separate from the party, an outdoor kitchen is a perfect space to feel included in the action while everyone enjoys the food. Consider, if not a full kitchen, a bar area for others to gather around and enjoy food and drinks.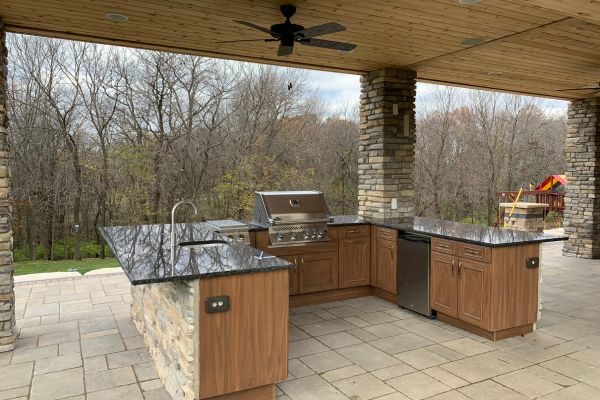 Deck Sustainability
Eco-friendly living and sustainability will be on the rise for the years to come, so get ahead of the curve by implementing more natural decking materials into your build. More companies are providing decking options made from recycled, low-carbon, and responsibly-sourced materials. Most of these come from responsibly managed forests, reclaimed wood, upcycled aluminum, and recycled plastics. With a rise in green living, homebuyers will highly seek sustainable options.
Intricate Deck Railings
One of the more understated aspects of deck building is deck railings. The detail of the railings ties everything together. Choose between materials like composite, metal, PVC and wood, and even glass. With so many different materials come plenty of options to get creative. For example, opt for an all-glass railing that provides the following:
A transparent barrier.

Railings in a cross-hatch pattern.

Even square web panels offer a fun twist to your backyard.
This detail will be that extra add-on that increases home value when it's time to sell.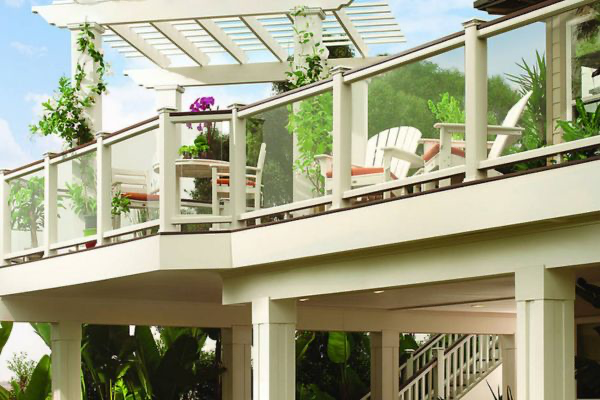 Multi-Level Decks
Single homeowners are rising in numbers by adding a deck, porch, and patio to their homes. Whether your backyard is small or large, multi-level decks add extra value to your home. These can be built for upper- and ground-level entertainment spaces, or you can create something custom that fits your lifestyle.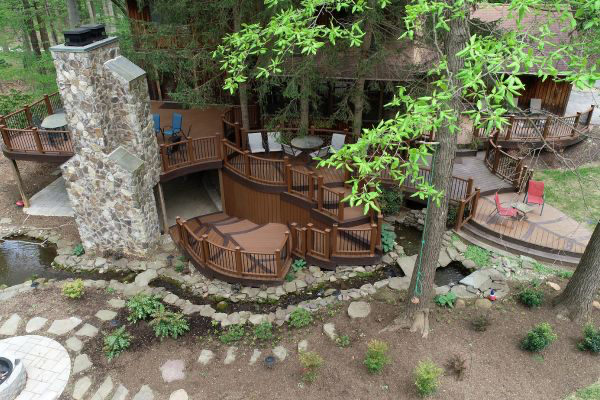 Add a Pergola
Pergolas have been growing in popularity over the years. They can provide natural shelter and shade in any area of your backyard. Pergolas differ in style, from traditional lattice to geometric shapes to simple horizontal/diagonal lines. Any design style you choose will add extra value to your home and outdoor space.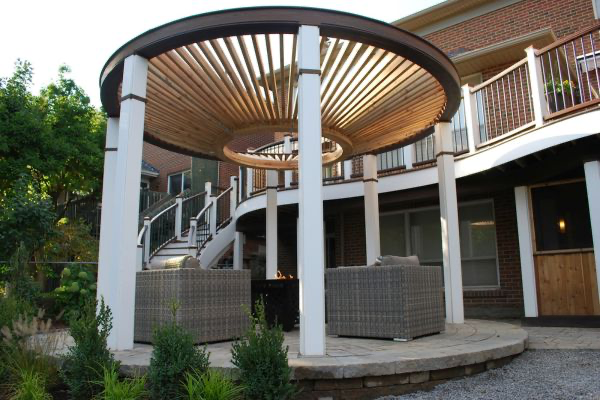 Things to Keep in Mind
When building out your deck, you will want to ensure it will withstand the test of time. Composite decking offers the most longevity and durability and requires minimal upkeep. Other decking materials, such as wood or stone, can be durable and last but tend to weather quicker and require more maintenance to keep in shape. Additionally, building out these value-adds can be costly, so ensure you know what you want to build and have the budget. Either way, consider some of these great add-ons or incorporate them when building your dream deck.
For more home-related tips, trends, and advice from Hogan Design & Construction, subscribe to our monthly e-newsletter, read our weekly blog, or follow us on Facebook and Instagram.