There are plenty of tools and apps available to assist homeowners in efficiently planning, designing, and carrying out their home remodeling projects, whether it be a kitchen, bath, basement remodel, or new addition. Remodeling your home is an exciting endeavor made easier with the support of the following resources and tools.
1. Houzz: Houzz is a well-liked resource for interior design and remodeling ideas. It provides a vast library of images, articles, and user reviews to assist you in finding professionals and inspiration for your project.
2. Pinterest: This platform is a great place to find ideas for home renovation. You can make boards and add pictures of patterns, materials, and concepts you like.
3. Home Design 3D: With the help of this tool, you can easily imagine your project before you begin building by creating intricate floor plans and 3D home designs.
4. Houzz Interior Design Ideas (App): This mobile app is an extension of the website that offers an abundance of interior design inspiration. It has features like the "View in My Room" option that lets you see products in your room.
5. Instagram: Many professionals in home renovation and interior design post their creations there. You can see real-world instances of successful remodels and get inspiration by following related accounts.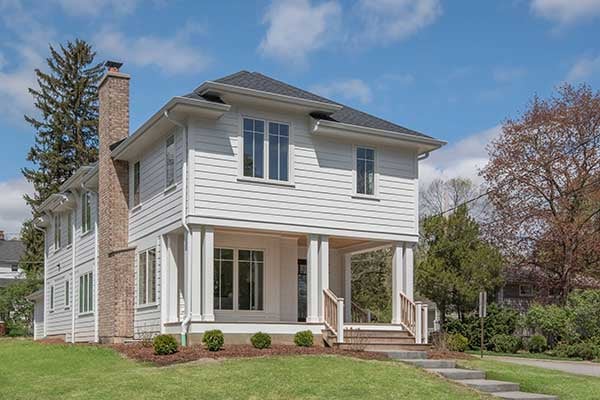 River Lane Whole House Remodel
6. MagicPlan: With this software, you can take images of your space and use them to make floor layouts. It's a helpful tool for project planning and measurement in renovation.
7. Sweet Home 3D: This free, open-source interior design program allows you to visualize your project, add furniture, and create 2D and 3D floor plans.
8. RoomSketcher: This web-based design application facilitates the creation of 3D house designs and floor plans. Additionally, it provides a virtual reality (VR) alternative for a more engaging encounter.
9. Trello: If you're remodeling, the project management app Trello can keep you organized. It allows you to manage projects, finances, and deadlines; you can make lists and boards.
10. Do-it-yourself home design software (like Chief Architect and SketchUp): Home design programs like Chief Architect or SketchUp can be effective resources for individuals who prefer doing things independently when producing intricate blueprints and renderings.
11. Paint color matching applications (like Benjamin Moore Color Capture and Sherwin-Williams ColorSnap): These apps assist you in selecting the ideal paint color by matching it to images or objects in your surroundings.
Remember that your budget, personal preferences, and the size and complexity of your home renovation project may and often do influence the particular tools and applications you may use. To ensure your home remodeling project is successful and satisfies your objectives, it's usually a good idea to speak with professional design-build contractors like Hogan Design & Construction (HDC), as well as architects and interior designers.
If you're looking to transform your kitchen, bathroom, basement, add an addition, and more, the qualified, award-winning, and creative team at HDC can help! Please take a moment to browse our extensive portfolio of remodeling projects and remodeling blog, learn more about our pricing guides, or take a moment to learn more about our design-build remodeling services. For more information or to schedule a no-obligation home or virtual consultation, simply fill out the form below, or give us a call at (630) 991-8700. Thank you for your interest in HDC.