When considering an addition to your home, it's best to consider the true size and scope of the overarching remodeling project undertaking. Home additions can impact not just the square footage of your home, they will demand attention to detail and considerations for HVAC, energy, design, materials, and more. To help you decide if a home addition is right for you, please review our Home Addition Remodeling Project Considerations Checklist below, covering many essential project factors:
1. Space Needs: It could be time to consider adding an addition if your present house feels overly small or needs more necessary areas such as an extra bedroom, bathroom, or office.
2. Budget: Evaluate your financial status to see if adding a home addition is within your means. Consider the return on investment (ROI), prospective increases in property taxes, building expenditures, and other expenses.
3. Zoning and Regulations: To ensure you may lawfully expand to your home, check your area's zoning rules and building regulations. Certain elements, such as your addition's height, setbacks, and size, can be restricted.
4. Property Size and Layout: Determine how much area you have on your property to accommodate the addition. Think about how the new site will affect outdoor spaces and how it will integrate into your existing arrangement.
5. Family Changes: Needs for extra space or different living arrangements may arise from life events like childbirth, caring for aging family members, or having youngsters leave for college.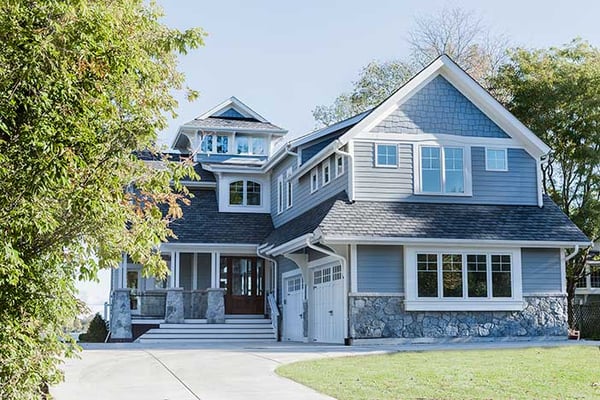 The Lake House Project
6. Lifestyle Shifts: Deciding to build an addition to your house may also be motivated by changes in your lifestyle, such as the need for an entertainment area, a dedicated workstation, or a home gym.
7. Maintenance and Repairs: If your current house needs a lot of work, it could be more economical to tackle both practical and cosmetic upgrades and repairs simultaneously as an extension.
8. Neighborhood Trends: Take into account the customs of your community. It is a good idea to consider adding on if many of your neighbors are renovating or building new construction. Also, discover how much a house expansion can bring to your community. Consider whether the addition will raise the value and attract more purchasers if you ever want to sell your house.
9. Energy Efficiency: You can use a home addition to upgrade insulation, install energy-efficient windows, or include sustainable design elements if you're worried about your home's energy expenses or environmental effects.
10. Harmony in Art: Make sure the expansion complements your home's exterior and interior architecture and design.
11. Professional Consultation: To discuss your ideas, finances, and unique demands, consult with a home builder or architect. They can assist you in determining if your project is feasible and produce a design that achieves your objectives.
In essence, your personal lifestyle, project demands, personal preferences, and budget will determine whether or not you decide to move ahead with a remodeling home addition. To ensure you make an informed choice, take the time to consider all of these aspects and then, consult with contractor and remodeling experts like Hogan Design & Construction.
If you're looking to transform your kitchen, bathroom, basement, add an addition, and more, the qualified, award-winning, and creative team at HDC can help! Please take a moment to browse our extensive portfolio of remodeling projects and remodeling blog, learn more about our pricing guides, or take a moment to learn more about our design-build remodeling services. For more information or to schedule a no-obligation home or virtual consultation, simply fill out the form below, or give us a call at (630) 991-8700. Thank you for your interest in HDC.